Are you wondering what to do with leftover chicken? Why not make a chicken and corn frittata for lunch? This recipe is great if you don't want those precious leftovers to go to waste.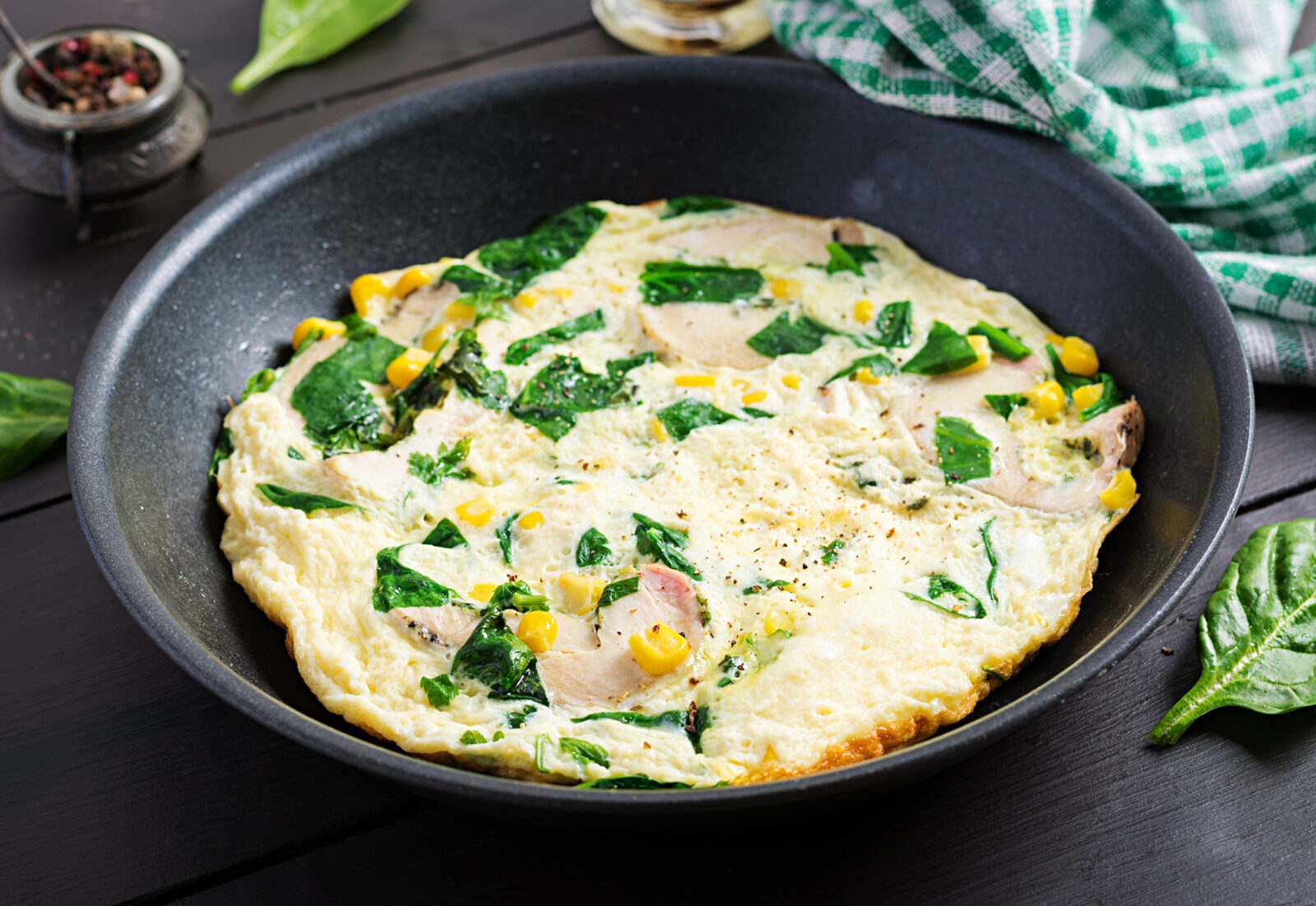 Ingredients
1 tablespoon olive oil
2 cups shredded cooked chicken
3 green onions, finely chopped
2 medium zucchini, grated
2 x 125g cans corn kernels, drained
4 eggs
A cup of cream and a cup of milk
Method
Lightly fry the onion and zucchini in the olive oil.
In a large bowl combine the eggs, cream and milk,  corn kernels, chicken and sautéed veg. Mix well then pour into a 9inch pie plate.
Cook in a moderate oven for approximately 45 minutes or until set. Serve with salad.