Corn fritters are an oldie but a goodie and we have found a classic recipe with a bit of a twist. So if you are looking for an easy but flavoursome meal or snack keep reading…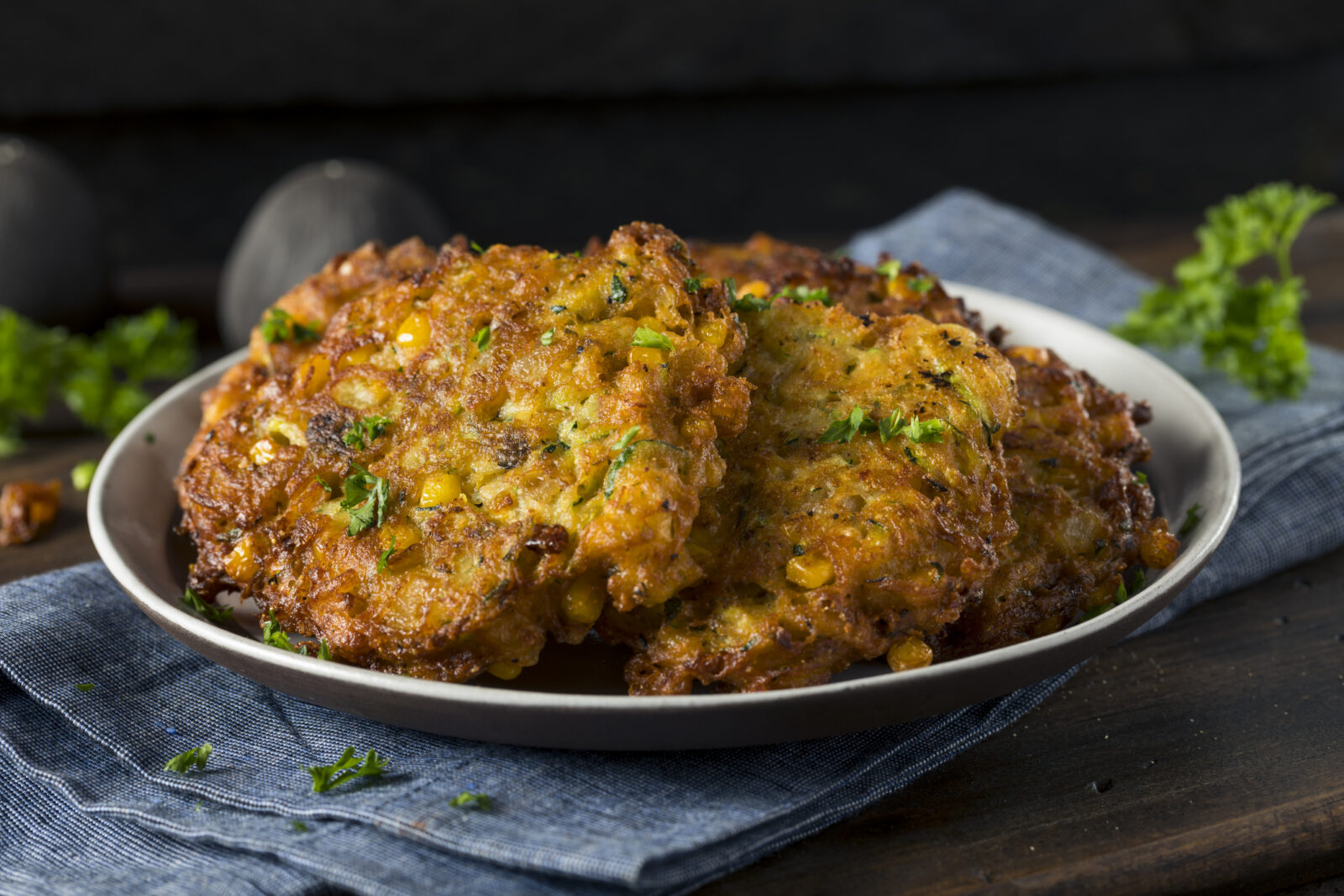 Ingredients:
2 eggs
1/3 cup milk
1 cup self-raising flour
2 x 420g cans of corn kernels
100g crumbled fetta
30g butter or oil
2 tsp chopped chives
1 small avocado
30g baby rocket
2 tbsp sweet chilli sauce
Method
Make a well in the centre of a large mixing bowl with the flour. Whisk eggs and milk in a separate bowl then pour slowly into the flour. Stir to combine.
Add corn (drained), chives and fetta and gently fold ingredients in.
Grease a frying pan with butter or oil and allow the pan to heat. Pour 1/4 cupful of the mixture into the pan. Allow cooking for 2-3 minutes or until golden brown underneath. Flip the fritter so it becomes golden on both sides.
Continue this process until all mixture is cooked, you will need to do several batches.
Lastly, serve fritters with avocado (cut into wedges) and sweet chilli sauce to mix it up and add some delicious flavours.