"We were desperate to hire a few more, to visit wineries and cafes with our family while they were visiting from interstate. So, what does one do? We bought our own fleet. With the ongoing opportunity for our friends and visitors to join us, and small hire business in the wind. All in the beautiful Adelaide Hills," she said.
Since that fateful day, Sandy has seen a considerable rise in the uptake of e-bikes as their popularity skyrockets.
"When we ordered our e-bikes two years ago, the bike shop had a display of e-bikes that would have been around one-third of their varied adult bikes offered for sale. Recently visited the same shop and were blown away with the e-bikes on display, which had grown to around two-thirds!" she said.
"We have found more of our friends and locals are talking about e-bikes, asking questions in their daily conversation over a coffee or a glass of wine. E-bikes are a great way to commute, enjoy exercise, up the heart rate, explore your district, lower your carbon footprint, all without even needing to go to the gym or pool during these Covid-19 times.
"My partner and I started off riding our e-bikes by ourselves on the weekends for pleasure in the Hills where we live. Now our friends, who did not ride before, join us, either borrowing one of our e-bikes, or riding their own! It is so much fun heading off on an adventure!"
Starts at 60 chatted further with Sandy Edwards from E-Go Bike Hire and 99 Bikes Category Manager for Electric Bikes, Craig Wissler to gain an insight into the rising trend of e-bike use among over 60s and the benefits, both mental and physical, that can be enjoyed when hitting the road on an electric bike.
The mental and physical benefits of going electric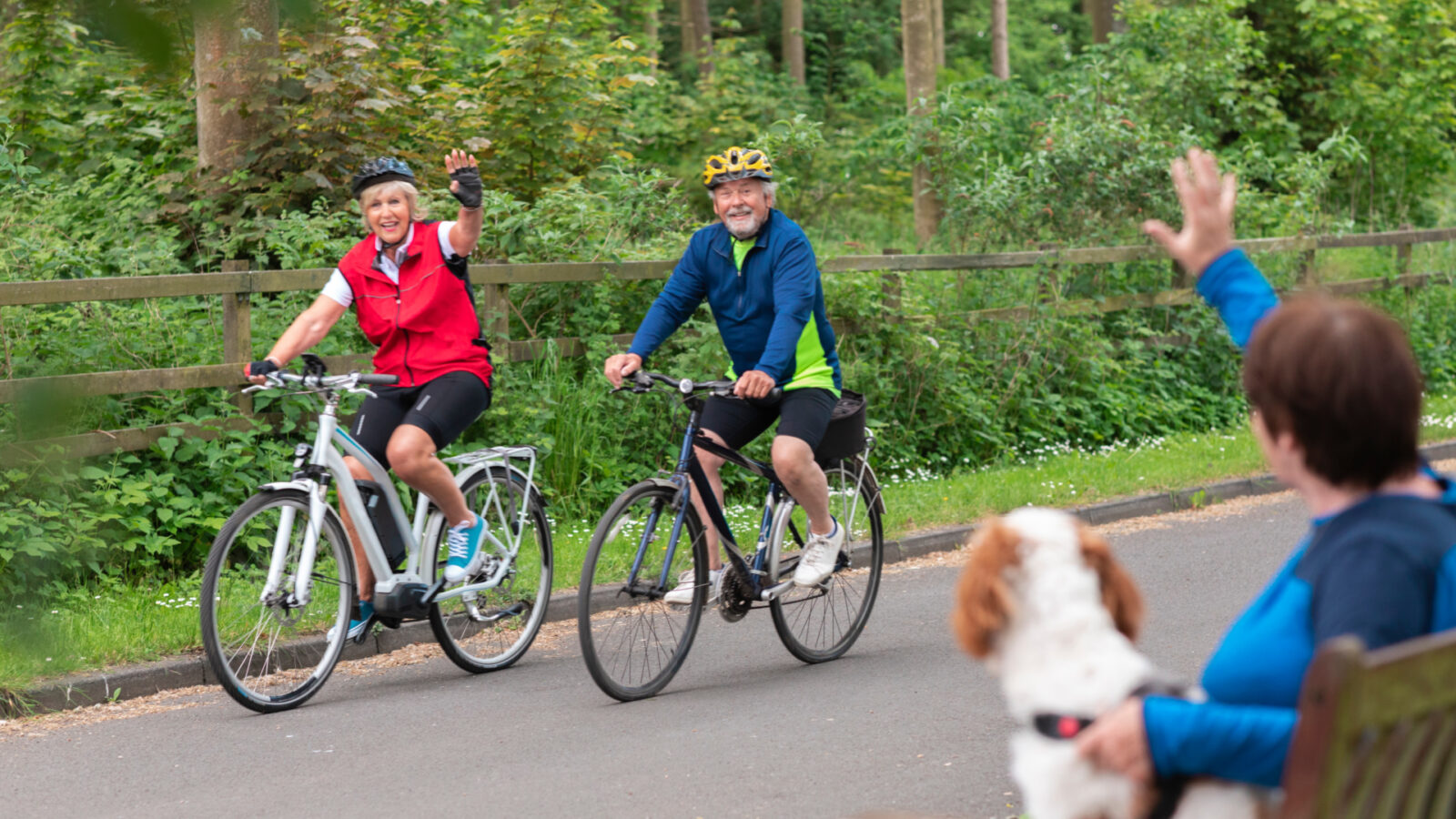 Once you reach your 60s, regular exercise plays a crucial role in maintaining your health and independence and ensuring you have the energy to do more of what you love, like playing with the grandkids. Not only does regular exercise help you maintain an active lifestyle, but it can also help to decrease the risk of serious health conditions. But as Craig Wissler from 99 Bikes pointed out "it can get harder and harder to stay active as you age". That's where cycling can provide an effective avenue for over 60s to look after their health and fitness.
"Your bones and muscle structure decline the older you get, and you may have aches and pains that prevent you from having a strong desire to exercise," he said.
"Cycling is one of the best exercises for ageing bodies. It helps you work your cardiovascular system and keep your heart healthy. Because cycling is a low-impact sport, it reduces strain on the joints. Many studies show that biking can actually slow down the ageing process in a variety of ways.
"For over 60s e-bikes provide an opportunity to go practically anywhere in comfort and with a choice of what level of exertion they choose."
Wissler also highlights the mental and emotional benefits of e-bikes for over 60s.
"Riding an e-bike taps into that youthful state of mind for people of all ages, the emotions and memories it subconsciously re-creates is transformational," he said.
"The instantaneous smile on people's faces when they ride an e-bike for the first time is something you see time and time again. For over 60s riding a bike is something they learnt and, in many cases, taught their children and grandchildren. It holds an emotional connection and e-bikes make that experience more attainable and rewarding. E-bikes allow people to return to the simple pleasures of life and enable them to be more mobile seeing and doing more."
Edwards from E-Go Bike Hire said above all "riding e-bikes is fun" while "providing exercise at a level commensurate with your ability on hills that were not possible on a standard bike."
"Riding in a group allows those that are not so bike fit, access to engage the four different power-assist modes to maintain rhythm and endurance and keep happily riding with the group," she said.
According to Edwards operating an e-bike while out on a ride also offers much needed mental stimulation for over 60s.
"Learning new skills at our age is always healthy keeping the mind actively engaged.  Whether it be on the e-bike by using the battery assist and gears efficiently to improve one's technique and riding style, or virtually, by studying the amazing maps and apps available to plan rides, share with friends, and use on the day," she said.
Getting your first E-bike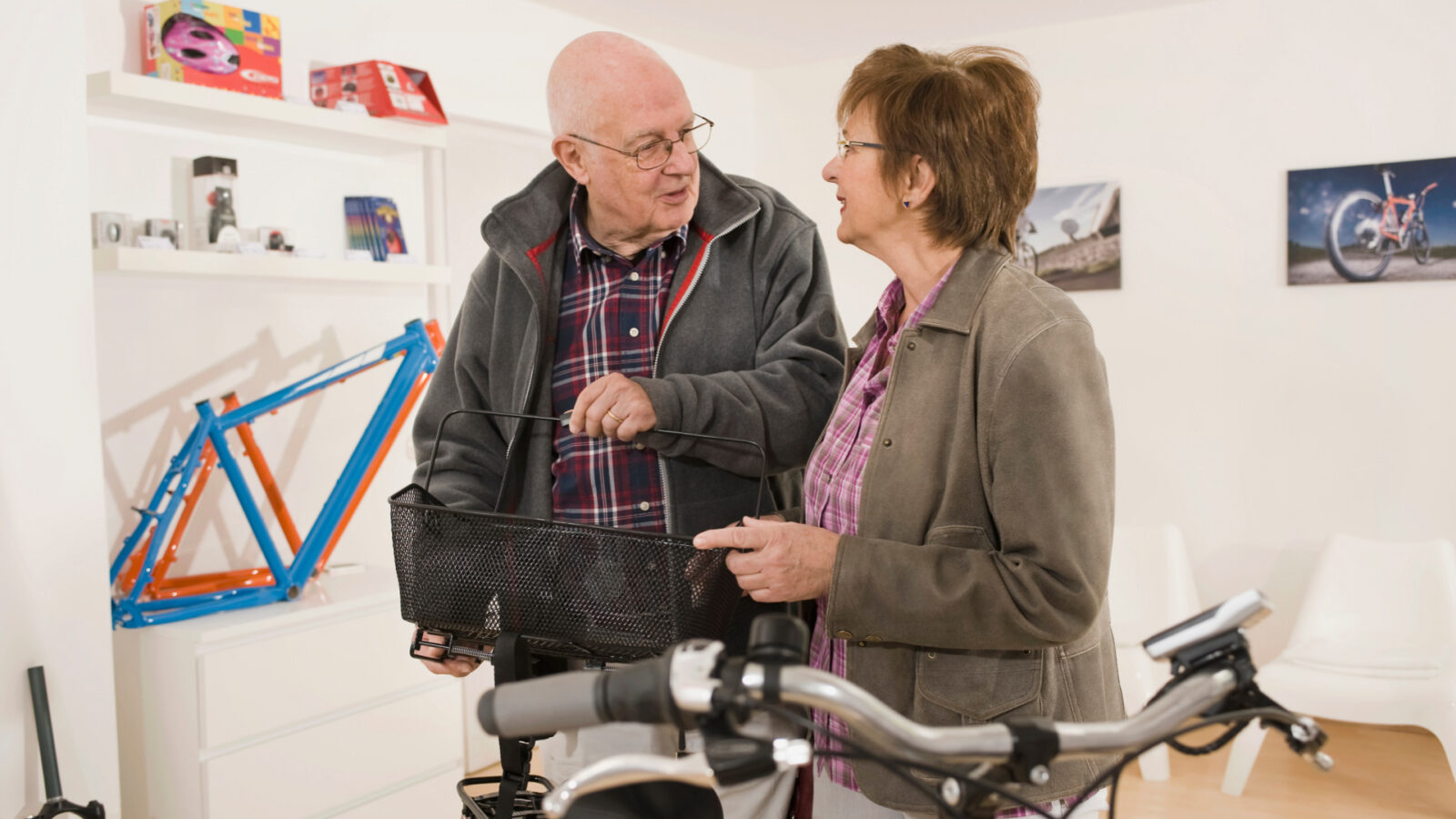 As the old adage goes, "if you fail to prepare, you are preparing to fail" and when it comes to purchasing your first e-bike this mantra is crucial.  Wissler suggests that future e-bike owners "take time and do some research, there are so many great options available."
"The most important thing is to buy your e-bike through a specialist that knows e-bikes and can take the time to match your needs with the right bike. Your bike will need ongoing maintenance like your car, building a relationship with an e-bike specialist shop will mean that you have peace of mind that your investment is well supported," he said.
"Good e-bikes are sophisticated pieces of engineering, so you pay for what you get, think of it like a major appliance at home. There are both ends of the quality spectrum available, but longevity and reliability should be at the top of the list."
Edwards stresses you should "feel comfortable" when making your first foray into the e-bike lifestyle "as this is going to be a long term partnership".
"Visit local bike shops. Walk around, feel comfortable with the vibe of the business. Listen to the staff and their willingness to guide you to a suitable e-bike for your needs," she said.
"Electric bikes are designed for different people and for different purposes.  Know your own health limitations and choose a suitable style of e-bike for ease of mounting and dismounting; know the sort of places you would most like to ride, as this also sets the style of e-bike and attachments which would be suitable; and definitely have a knowledgeable person help you purchase the right sized frame and set the e-bike to your build.
"This will ensure you have set the scene to make cycling comfortable, easy and enjoyable."
Important factors to consider before taking to two wheels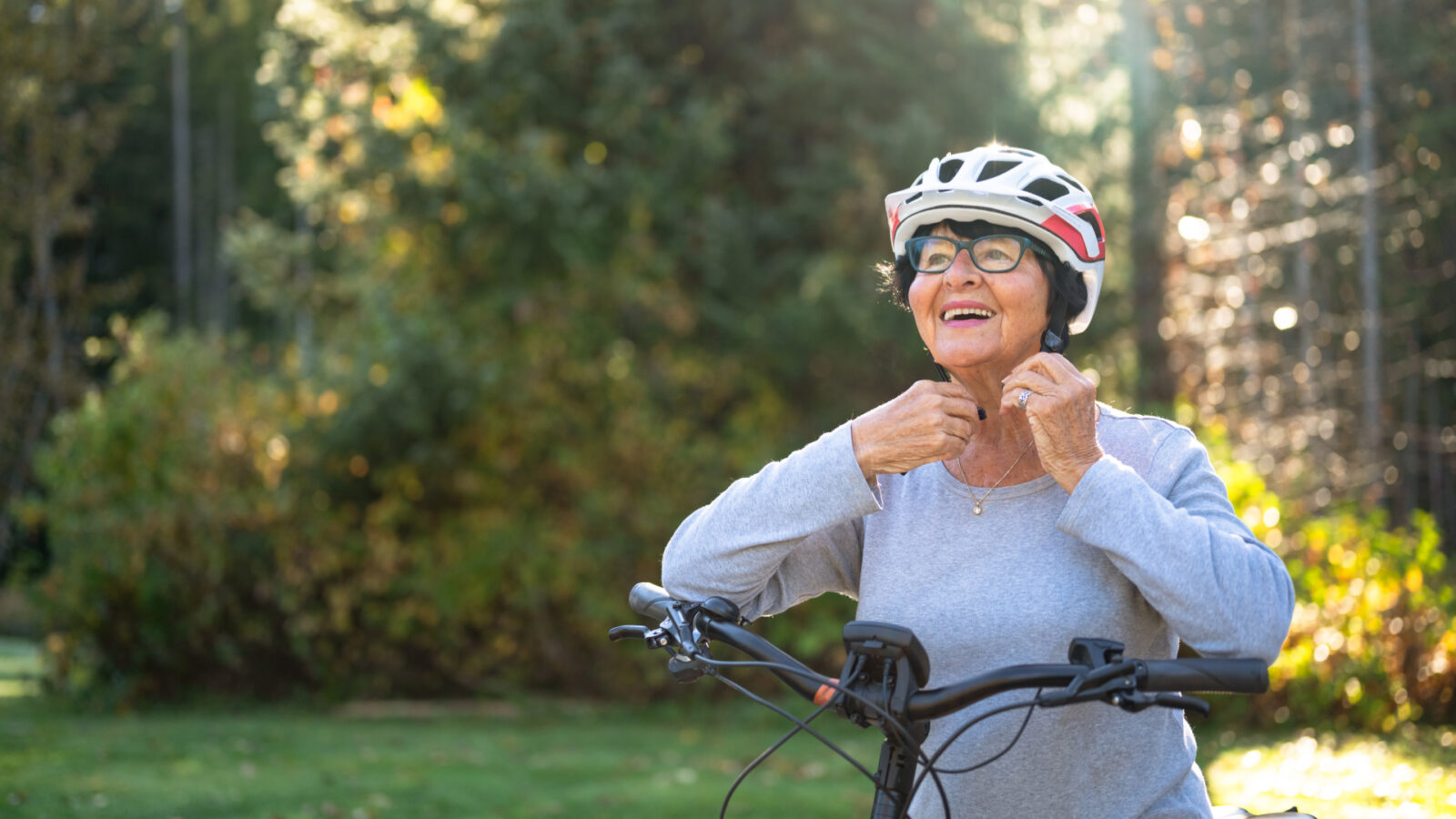 When deciding what e-bike is best for you and whether a regular weekend ride on an electric bike fits your lifestyle Edwards tells potential e-bike riders to "be aware".
"Without wanting to scare you, keep in mind e-bikes are heavier than an ordinary bike, weighing anywhere either side of 23kgs.  This can be tricky not only for mounting and dismounting, but heavy to lift onto bike racks and over obstacles," she said.
While Wissler suggests "confidence when getting back on a bike" and to consider varying styles of e-bikes before hopping back on for a ride.
"There are different frame options available regular step over frames, trapeze frames and step through frames. The different variations make getting on and off the bike, starting and stopping easier," he said.
"Try all options to find what is best for you. Accessories are also a key consideration often left as an afterthought.
"Many e-bikes come equipped with racks, mudguards and lights or are available to purchase, take the time to set up your bike from the beginning. It's easy to overlook the basics like a bell and kickstand. And if there is one thing to invest heavily in it's your helmet."
There are a variety of e-bikes on the market that cater to a number of needs including the Folding E-Bike which is perfect for those who want to take their bike with them while they caravan around Australia. Perfect for those with limited storage space the Folding E-Bike folds down with ease into a compact and convenient size. The Comfort E-Hybrid's design is focused predominately on comfort making your next ride gentle on your back. With so many options it's now easier than ever to strap on a helmet, jump back in the saddle, and enjoy a nice leisurely bike ride.
IMPORTANT LEGAL INFO This article is of a general nature and FYI only, because it doesn't take into account your personal health requirements or existing medical conditions. That means it's not personalised health advice and shouldn't be relied upon as if it is. Before making a health-related decision, you should work out if the info is appropriate for your situation and get professional medical advice.