And perhaps unsurprisingly, it didn't take long before the Marmite spaghetti recipe ignited debate among her followers.
Twitter user @TLCdover wrote: "I just recoiled in horror at this." While @CatherineC67 agreed, saying: "Yep horrified again. As an Aussie, I recoil at the smell and sight of vegemite." And @fraser_moule simply said: "No! no! no!."
However, others claimed the dish was simply genius, with @DomRamsey writing: "This is your best work. The Marmite/butter combination is also amazing painted onto potatoes or oven chips if you're that way inclined."
Meanwhile, @nowaddthecheese said she's gone one step further and turned her version into a carbonara, writing: "I've made this in the past, but I've since started going one step further and adding eggs to get a sort of marmite carbonara."
And according to @Zevensoft "Vegemite on pancakes is also amazing" if you haven't already tried that yet!
It comes just a few months after Vegemite lovers sparked an argument on the online forum site Reddit over the appropriate amount to spread on toast. One user shared a photo of six slices of bread slathered with different Vegemite amounts. The slices vary from one, which is smeared thinly, to six, which has been slathered on very thickly.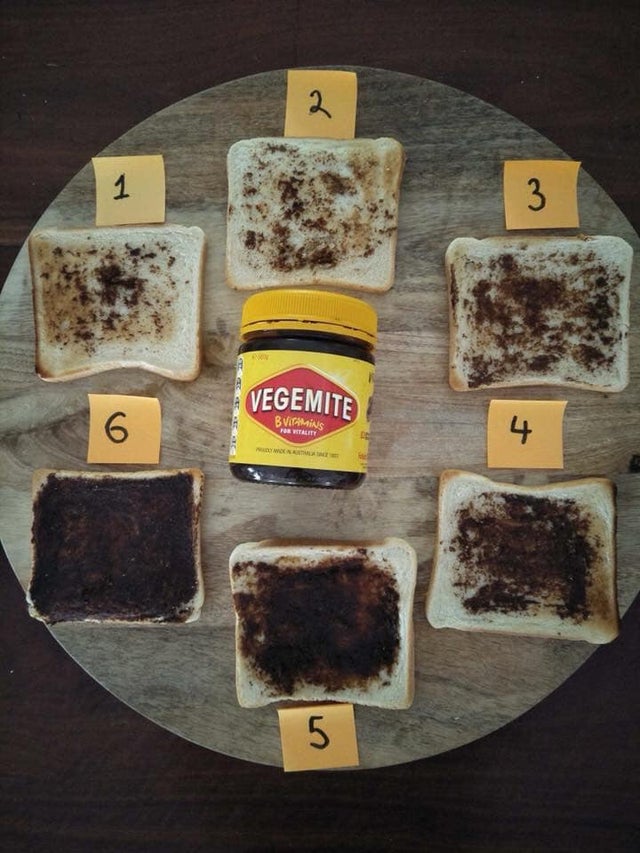 There were many supporters of large amounts of the spread, with users saying "I'll just take the jar and a spoon" or "Who puts it on bread? Cut out the middle man".
However, the fifth version proved to be the most popular, with one user writing: "5 or 6 are the only acceptable answers. Everyone who chooses something else is wrong and should feel bad." While another joked that any Aussie who answered lower than five should have their citizenship revoked.