But where are the rest of the cast now? From health battles to reality TV and high-profile romances, here's what they've been up to since the show ended.
Laura Ingalls actress Melissa Gilbert
She scored the top role on the TV series and actress Melissa Gilbert, 54, has ensured she's honoured her character Laura in the years since it went off air, as she now writes her own children's books in real life.
Gilbert enjoyed success with a series of smaller TV roles after leaving her childhood days behind and has appeared in everything from Nip/Tuck to 7th Heaven. She also landed a place in dancing TV show Dancing With the Stars in 2012.
In a sweet gesture to her former on-screen mum, Gilbert also starred as Ma Ingalls in a touring production of Little House in 2009.
Branching away from the entertainment industry in 2016, Gilbert ran for US Congress as a Democrat in Michigan's 8th congressional district. She won the Democratic primary but was later forced to drop out due a spinal injury she suffered in a fall during Dancing with the Stars that required surgery. 
Nellie Oleson actress Alison Arngrim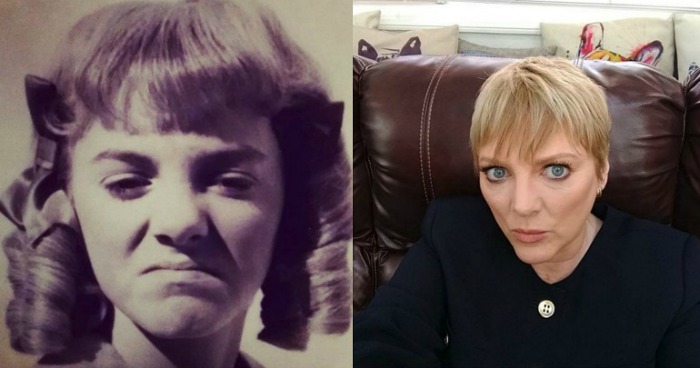 While she's well known for her role as Nellie, actress Arngrim, 56, has also enjoyed huge success as a voiceover artist – providing the voice for Casper on Casper the Friendly Ghost, Gumby on Gumby, and Davey on Davey and Goliath. 
While they played enemies on screen, Arngrim and Gilbert have actually remained close friends in the years after Little House went off air.
Arngrim went on to draw on her success on the TV series and set up her one woman show Confessions of a Prairie Bitch, which started in New York in 2002 and has since grown in popularity right across America.
She has been a strong activist over the years and gained huge praise when she opened up on suffering childhood abuse in her deeply honest book Confessions of a Prairie Bitch: How I Survived Nellie Oleson and Learned to Love Being Hated previously.
"Nellie was a girl I grew to love," she reportedly wrote in her book. "She got me out of my house when I thought there was no escape. She transformed me from a shy, abused little girl afraid of her own shadow to the in-your-face, outspoken, politically active, big-mouthed [expletive] I am today."
Read more: Little House on the Prairie star opens up about dark childhood secret
Mary Ingalls actress Melissa Sue Anderson
At 12 years old, Anderson had already enjoyed fame with her roles in big shows like Bewitched and The Brady Bunch before she joined Little House – and it soared from there, as she took on the role of Mary.
The now 56-year-old went on to win the Emmy Award for her performance in Which Mother Is Mine?, which aired in 1979 and like her co-star Arngrim, also wrote her own book The Way I See It – A Look Back at My Life on Little House.
Away from her career, Anderson has had a high-profile love life too and dated Grease actor Lorenzo Lamas as well as Frank Sinatra Jr.
Anderson later married TV producer Michael Sloan in 1990 and the couple have two children, daughter Piper and son Griffin, together.
Caroline Ingalls actress Karen Grassle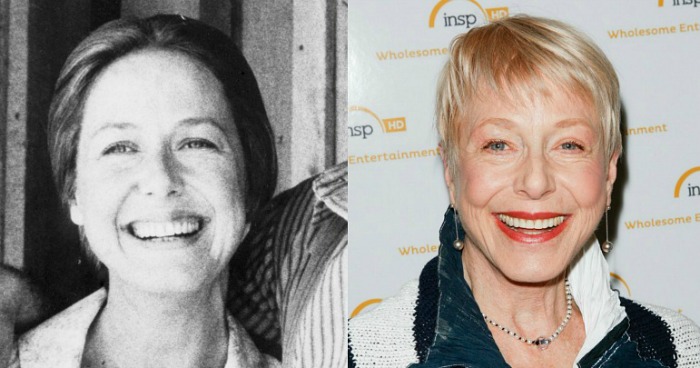 She was the 'Ma' everyone loved on Little House and actress Karen Grassle, now 76, continued to work in entertainment once it went off air, starring in Murder, She Wrote and several theatre productions, including Driving Miss Daisy. 
Proving a huge success, she even went on to become co-founder of Santa Fe's Resource Theatre Company and in 2008 she was awarded for her performance in Cabaret at the San Francisco Playhouse.
Carrie Ingalls actresses Lindsay and Sidney Greenbush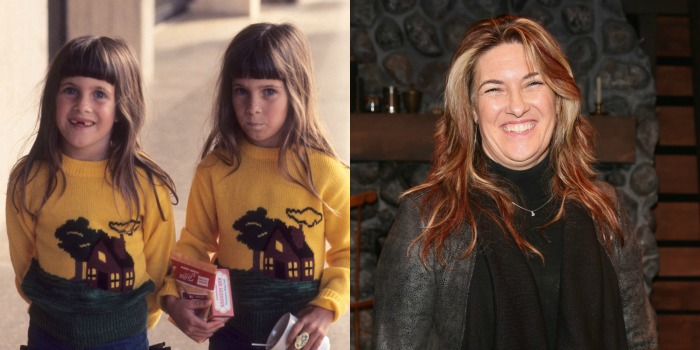 Identical twin sisters Lindsay and Sidney Greenbush, now 48, pulled off one part between them as they took turns portraying youngster Carrie on the show.
While they achieved huge success in the role, the sisters split from one another after it went off air with Sidney starring in 1983 movie Hambone and Hillie before retiring from the limelight to live and work on a horse ranch.
Meanwhile, her sister continues to attend public events and reunions with the other cast members. Lindsay enjoyed a guest appearance in a Matt Houston episode as an abuse victim previously, before also retiring from acting like her twin.
Alicia Sanderson Edwards actress Kyle Richards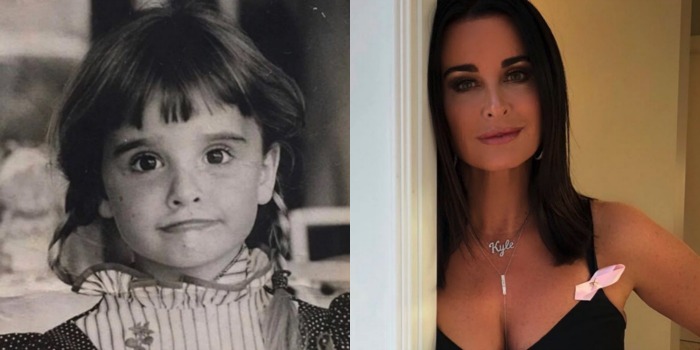 In possibly one of the most well-known transformations from her former days as child star Alicia Sanderson Edwards, actress Kyle Richards, 49, has gone on to become a reality TV star in her own right.
During her fame on Little House, Richards juggled roles in several horror films including The Car (1977), Tobe Hooper's Eaten Alive (1977), and Halloween (1978).
However, in recent years she's best known for appearing in The Real Housewives of Beverly Hills since 2010, taking centre stage alongside the other reality stars (including her sister Kim Richards) as they face a series of dramas and scandals on screen.
She was also a contestant on The New Celebrity Apprentice, playing for the charity Children's Hospital Los Angeles. She finished in 12th place and raising $25,000 for her charity. 
James Cooper Ingalls actor Jason Bateman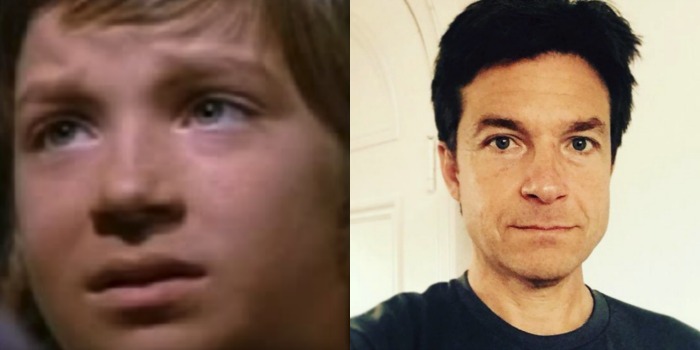 While many of the stars have enjoyed fairly minor roles since their time on the TV series, now 49-year-old actor Jason Bateman's smaller role as James Cooper Ingalls actually launched a huge movie career for him.
He is perhaps best known now for his role as Michael Bluth in the comedy series Arrested Development. However, Bateman has also starred in big Hollywood films including The Break-Up (2006), Juno (2007), Hancock (2008), Couples Retreat (2009), The Switch (2010), Horrible Bosses (2011), The Gift (2015), Game Night (2018) and many more.
He has since directed and starred in The Family Fang (2015) and is currently a lead star in Netflix crime drama series Ozark. 
Almanzo actor Dean Butler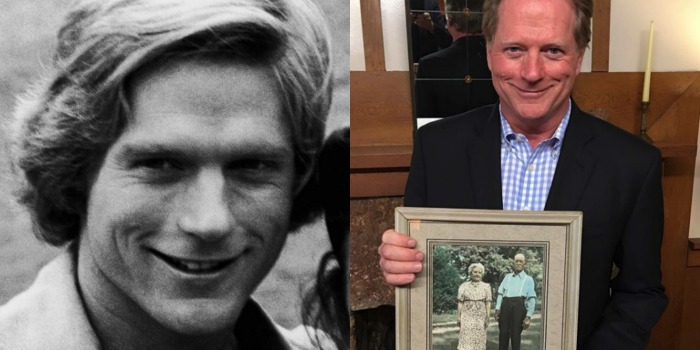 He became well known on the TV series as Laura's love interest Almanzo, but actor Dean Butler, 62, is almost unrecognisable now – more than three decades later.
After leaving the show, Butler went on to star in another hit show, Buffy The Vampire Slayer, for which he was widely praised. He's also an accomplished stage actor, playing lead roles in Into the Woods and West Side Story.
Keen to remain dedicated to Little House however, the actor has since taken part in directing, producing, writing and narrating bonus features for the DVD collections. He has also produced two documentaries, Little House on the Prairie: The Legacy of Laura Ingalls Wilder and Almanzo Wilder: Life Before Laura.
Jenny Wilder actress Shannen Doherty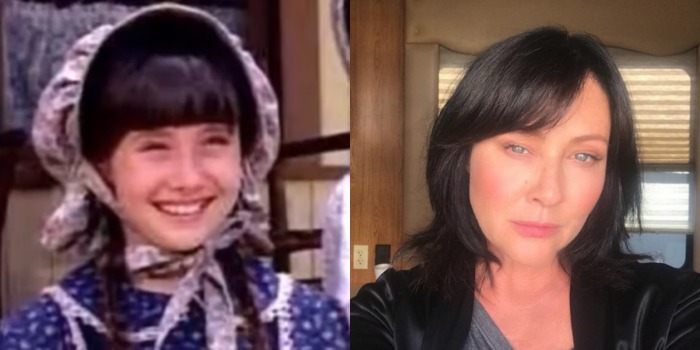 Just like Bateman, Shannen Doherty launched a huge career after her time on Little House when she was just 11 years old and went on to take one of the lead roles (as Prue Halliwell) in TV hit Charmed. She is also well known for playing Brenda Walsh on the '90s hit 90210.
Meanwhile, Doherty is celebrated for her roles as Maggie Malene in Girls Just Want to Have Fun (1985) and Heather Duke in Heathers (1988).
Sadly in March 2015, Doherty revealed she had been diagnosed with breast cancer which had spread to her lymph nodes. She went on to have a mastectomy in May 2016 and has shared every stage of her treatment on social media, in the hopes of raising awareness of cancer – something she has received huge support for.
After undergoing further chemotherapy and radiotherapy, Doherty announced that her cancer was in remission in April 2017.
Were you a fan of Little House on the Prairie? Who was your favourite character?