At only 16 Gwen found herself pregnant, and although she had her doubts, she decided to marry, mainly to give her son a family and save him from the slur of illegitimacy. Marriage, however, was not a sanctuary, it was the beginning of a life of even more hardship and poverty. Colin continued to be one of the lads, to gamble and start a new job with monotonous regularity. He also didn't hesitate to use his fists when displeased.
We must remember that in the 1970s, Australian society was not as tolerant of illegitimacy and teenage mothers as it is now. From our position in 2015, we may ask why she didn't have an abortion or why she didn't raise her son on her own. What we forget is that the unmarried mother's benefit was almost non-existent and that for someone like Gwen, who knew personally the stigma of illegitimacy, a husband and father for her son seemed if not the only solution, then certainly the best solution.
In 1974, in the dying days of the forced adoption era in Australia, this isolated teenager was compelled to make a decision about her child that would tear her life apart, one she would never truly come to terms with. My heart broke for Gwen, but in the long run, she is not a victim she is a survivor.
I Belong to No One is an honestly written story of one woman's life, of all she lost and of how hard she fought to become the woman she is today. I feel nothing but the highest admiration for this remarkable woman.
About the Author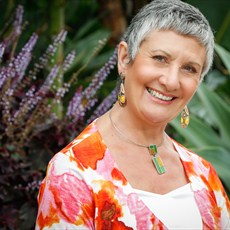 Gwen Wilson started writing her memoir in her fifties. Essentially self-educated, Gwen worked as a motel receptionist, dental nurse and switchboard operator until at nineteen, in the exciting days of the pre-container era, a chance opportunity saw her land a role in customs clearance on the male-dominated Port Adelaide waterfront.
A stable marriage and successful career in shipping and logistics followed until she retired, after which Gwen entered university for the first time and now holds a Master's degree in Electronic Commerce. Gwen and husband Bill live in Wollongong, New South Wales.