Like the idea of a low-maintenance, lock-up-and-leave lifestyle? Ready to enjoy all the bells and whistles of a luxurious retirement living community when you are at home? If this sounds like your ideal retirement, Strathalan is the place for you.
There's a lot to love about Strathalan! Conveniently located in the suburb of Macleod in Melbourne's north-east, and owned and operated by trusted retirement living and care provider, Baptcare, this established community has top-quality amenities and facilities, friendly, like-minded neighbours and well built, stylish homes. Plus, there's the availability of support later in life if your needs change.
In fact, over-60s are so impressed with Strathalan that there are only 10 residences in the community's new development still available for purchase.
John Attard had always liked the idea of living in an apartment and knew he wanted to be part of a community that could provide him with both enjoyment and security in retirement. So once he'd decided to make the move to retirement living,  John visited Strathalan, viewed one of its new build apartments, and according to him, the rest was history.
"Strathalan is just the complete package for me," the 72-year-old says. "I'm a pretty social person so I'm looking forward to meeting new people, and the facilities are just fantastic. Choosing to move was possibly the easiest decision I've made."
The appeal of Strathalan was so strong that John's older brother Joe has decided to move there too!
"At 75, Joe's a bit older than me so I think his family encouraged him to move now before he gets any older," John explains. "It'll be much easier for him by moving to Strathalan because I'll be there and if he needs extra care in the future, it can be made available to him."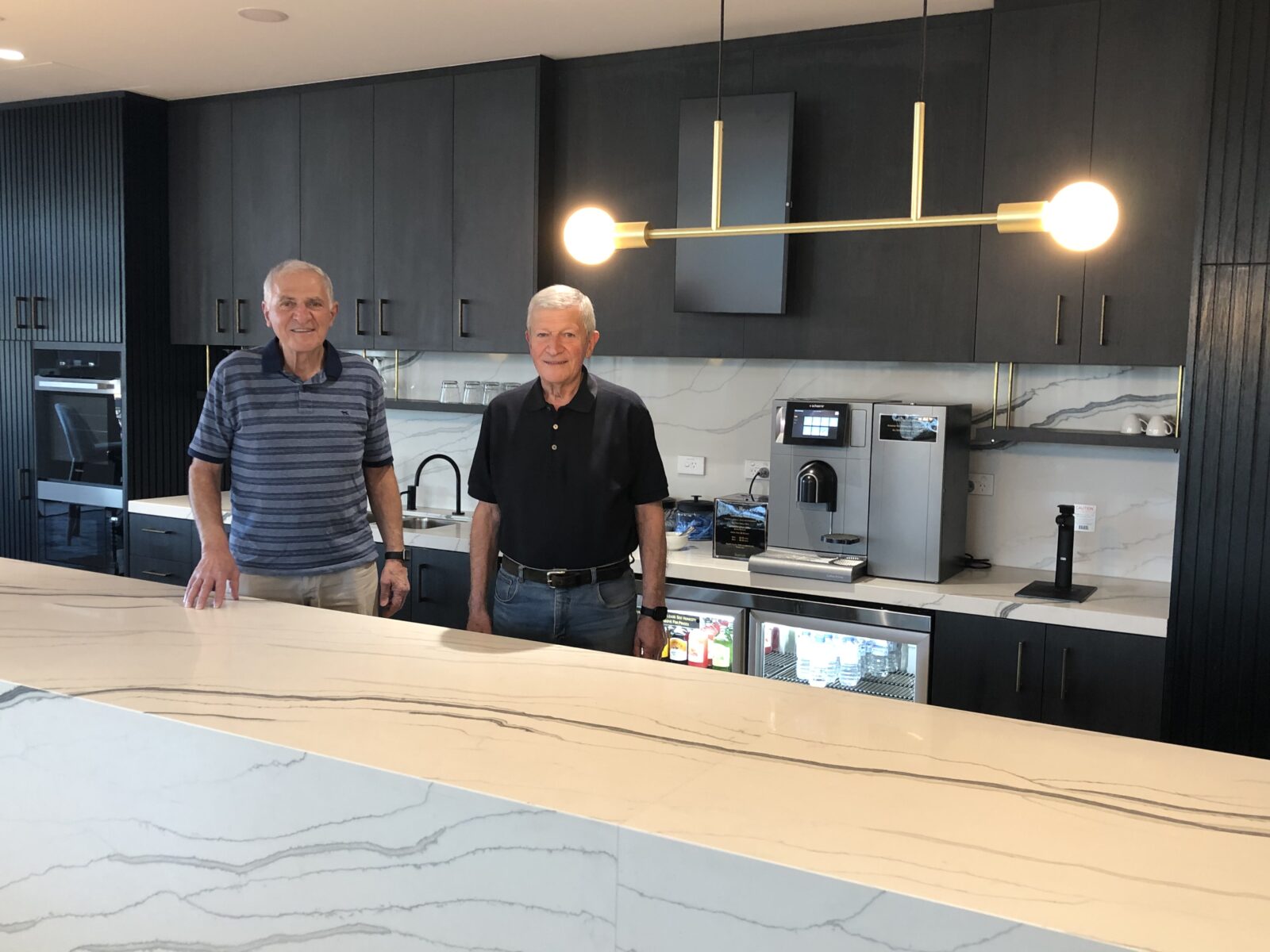 Prospective residents should know, though, that the opportunity to join John and Joe in this thriving retirement living community is strictly limited. Although 32 stylish new villas are being built at Strathalan and can be bought off-plan, 70 per cent have already been snapped up since hitting the market in February. That means organising a viewing with sales manager Jan Wallace is recommended asap!
Strathalan matches convenience with style
Surrounded by sprawling parklands and reserves, walking trails, bike paths and golf courses, Strathalan offers an outstanding retirement lifestyle in Melbourne's north-east – with all the convenience of being connected to essential services. Cafés, restaurants, shops and entertainment are just a short stroll away from the community, and major shopping centres and hospitals are also nearby.
Inside the community itself, no detail has been spared in ensuring all elements – from the impressive facilities to the finishing touches on the apartments and villas – are top notch. In fact, John was so pleasantly surprised by the size and smart open plan layouts of Strathalan's new apartments that, having originally secured a two-bedroom apartment, he decided to downsize to a one-bedder.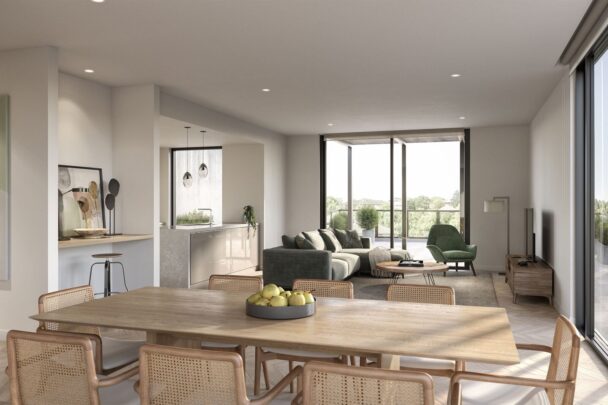 "Once I saw that the one-bedroom with study wasn't much smaller than the two-bedroom, I switched my deposit over to that!" John says. "I figured it would be easier as it'll just be me there on my own with my little dog Grace, and a second bedroom wouldn't get used so I think downsizing was the right decision."
It's easy to see why John decided a one-bedroom plus study layout offered sufficient space, with floor-to-ceiling windows allowing plenty of natural light and a private outdoor space adding to the sense of airiness. Timber parquetry flooring, Caesarstone benchtops and integrated European appliances throughout add to the sleek, polished look of the apartment