What Pisses Me Off: Dogs and dog owners!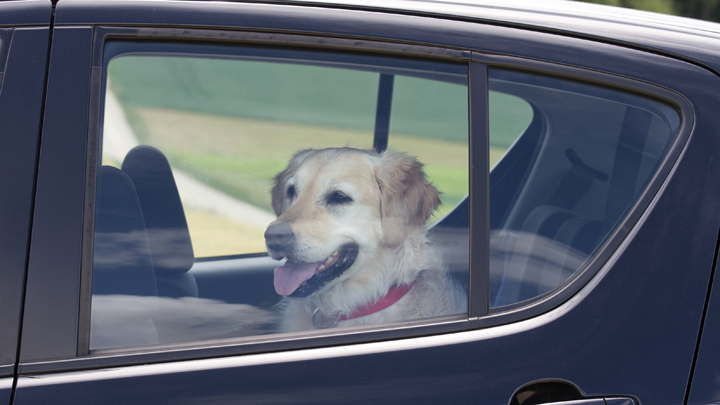 Christine is back for more with her regular WPMO column.
1. Today, while walking through the car park at the shopping centre, I could hear muffled barking. I had a feeling so I followed the bark – sure enough some idiot had left two little dogs in a car. The car was facing the sun, the windows were up but the doors were unlocked so I opened the door. I took them to get water and I left a note in the car saying, "Who let the dogs out? I did, I let the dogs out! They are at Centre Management and PS, people like you piss me off!
2. On morning television there is a lady that does the voice over for that Rumba circle vacuum cleaner. She has the most annoying high pitched, grate on my nerves voice that I have ever heard. It is impossible to describe how bad it is and it seriously pisses me off! Whoever hired her is obviously in need of industrial strength hearing aids!
3. The variations in price of Pump berry flavoured water. If I walk 24 steps, it is 80 cents cheaper and buying 3 to 4 every day, it adds up. I even contacted the makers and they said shops can charge whatever they want. It pisses me off!
4. I would like a man to walk in my back door every morning and make me breakfast. Of course he would need the skills of a barista, the cooking ability of Manu and the looks of Richard Gere and after breakfast he can go back out the door! Making breakfast pisses me off!
Ad. Article continues below.
5. People that have enjoyed kicking me while I have been down: helloooooo, I am on my way back up! You have pissed off the wrong person. Forgive and forget? I am not Jesus Christ and I do not have Alzheimer's.
6. Life Hack: Hack is a word that pisses me off, it is what Mum does every morning. She says she is clearing her throat but it sounds like she is going to bring up a lung. I never know if I should ring the ambulance or grab a bucket! I am fine with the word life though as I am quite fond of living and I would like to keep doing it for a while.
7. I remember when I had my dog, I bought him a $20 paddle pool and he would run round the back yard picking up all his 20 balls and drop them in the pool. He loved it but then the seasons changed. I brought the paddle pool inside and filled it with his blankets. He snuggled in but one night his affection for the pool took a sinister turn: I woke up to World War III in the lounge room! Dog blankets were everywhere. I could see an epic fight had gone down between my dog and the pool. My dog look proud as punch but when I saw the section of pool missing I knew the only winner in this war was going to be the vet. It cost me $350 to retrieve a small section of a $20 paddle pool. Vet Bills piss me off!