Venus Williams involved in fatal car crash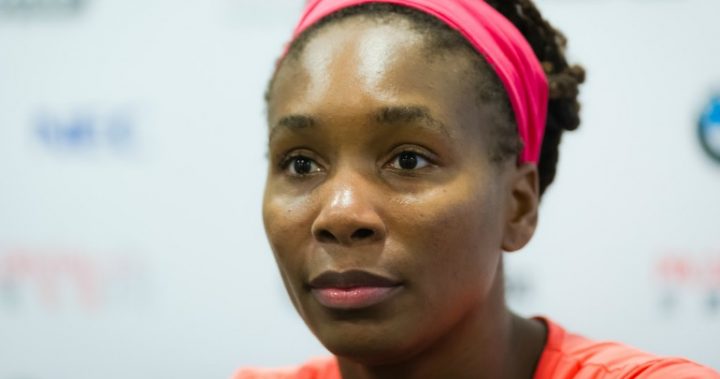 Tennis superstar Venus Williams has expressed her "deepest condolences" to the family of a man killed in an accident she is being blamed for.
The man died on Friday morning (local time), two weeks after the crash at an intersection in Palm Beach Gardens in Florida.
A police report obtained by TMZ reportedly says Williams was "at fault for violating the right of way of [the other driver]".
It also states that she was not impaired or distracted at the time of the accident.
Williams' has released a statement through her lawyer saying she was not issued any "citations or traffic violations" at the time of the accident.
Ad. Article continues below.
Jerome Barson, 78, was a passenger in the car that struck Williams' 4WD, which was blocking the intersection.
He spent the next two weeks in the ICU, but passed away from his injuries, including head trauma, this morning.
According to TMZ, the police report shows that Williams and Barson's wife gave contradictory accounts of how the accident occurred.
Williams' claims she became stuck in the intersection after traffic in front of her ground to a halt. But Barson told police that Williams darted into the intersection and there was no time to stop before crashing into her.
The tennis star's lawyer Malcolm Cunningham says Williams entered the intersection on a green light and police estimate she was only doing 10km/h when the crash occurred.
Ad. Article continues below.
"Authorities did not issue Ms Williams with citations or traffic violations," the statement said.
"This is an unfortunate accident and Venus expressed her deepest condolences to the family who lost a loved one.
Have watched Venus play over the years? What are your thoughts on this?