10 clever uses for hairspray you didn't know about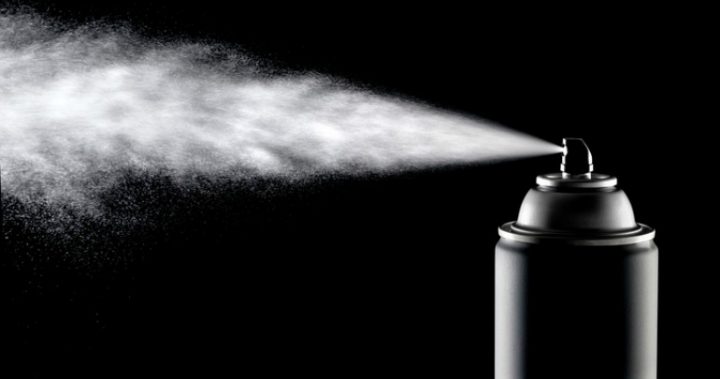 Let's face it, most of use hairspray to keep our 'do' in place for the day.
Whether it's a big can of super-hold spray on the bathroom counter or a little can of hairspray in your handbag for those quick fix ups when you're out and about, hairspray is one of the most common beauty products to have to hand.
But did you know your can of hairspray is far more useful than for just styling your hair? It's a very handy household product that you can use in a variety of situations.
Here are 10 brilliant uses for hairspray.
1.Kill flies and mozzies
Ad. Article continues below.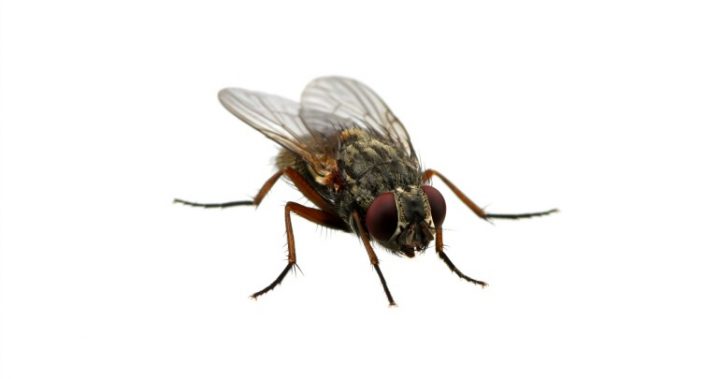 Don't have any bug spray laying around the house? Then hairspray is the next best thing! Apparently, spraying flying insects such as flies and mosquitoes with hair spray is just as effective at killing them quick and easy – and the best part is it's not as toxic as most bug sprays.
2. Stop runs in your stockings, pantyhose and tights
If you wear stockings, pantyhose or tights than you can relate to the frustration of getting runs in the fabric. That's where your trusty can of hairspray comes in handy. All you need to do is spray any runs in your fabric as they appear, and it'll stop them in their tracks. Apparently, hairspray can also strengthen your fabric. Try spraying your stockings, pantyhose and tights on a regular basis and you might just stop those runs before they even start!
3. Make your flowers last longer
Ad. Article continues below.
Don't you hate it when you buy a bouquet of flowers or you pick some flowers in the garden and they die within a few days? Well, it turns out hairspray can help extend the life of cut flowers. All you need to do is lightly spray the underside of the flowers. Apparently, the hairspray helps lock in moisture – keeping the flowers alive for a little bit longer.
4. Thread a needle with ease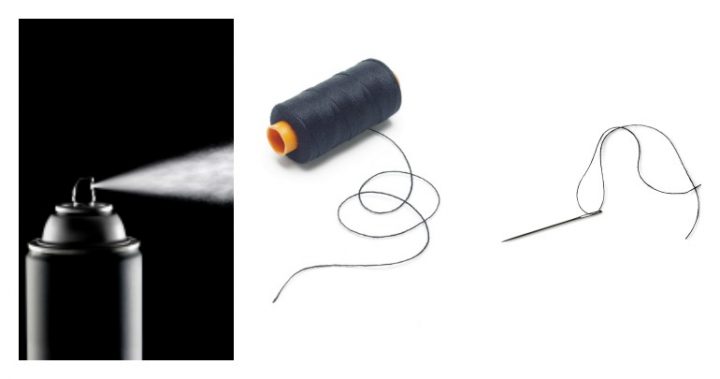 This is a common use for hairspray that many of you have no doubt heard before. Instead of licking the end of that pesky thread when threading it through a needle, try using hairspray instead. Just give the end of the thread a quick spray and it'll stiffen, making it much easier to thread through the needle.
5. Dry your nail polish faster
Ad. Article continues below.
Sometimes no matter what you do, it can take ages to dry your freshly painted fingernails. You could always just reach for the hairspray! All you need to do is lightly spray your finger nails with hairspray, holding the can about 30cm away. It'll make your nails dry quicker and give them an extra protective coat!
6. Tame your untidy eyebrows
If you're eyebrows are a unruly mess, than hairspray can be a good way to get them back into shape. All you need to grab a comb and comb through a bit of hairspray in your eyebrows, it'll shape them and keep any flyaway hairs in check. Just make sure you don't get any in your eyes!
7. Remove hair colouring from your towels and clothes
Colouring your hair at home can be messy, and sometimes no matter how careful you are the dye can end up on clothes and towels. That's where hairspray can help you. Just give a heavy spray of hairspray to the hair dye stains and let it sit for a while, then put your clothes or towel in the wash and the stain should disappear.
Ad. Article continues below.
8. Remove the glue from sticky labels easier
Getting the sticky labels off jars and bottles can be a difficult task, and sometimes when you do there's some sticky glue leftover. But, did you know that your hairspray can help you? Just spray the glue and leftover labels with hairspray and then wipe it off with a damp cloth.
9. Get the lint and fluff off your clothes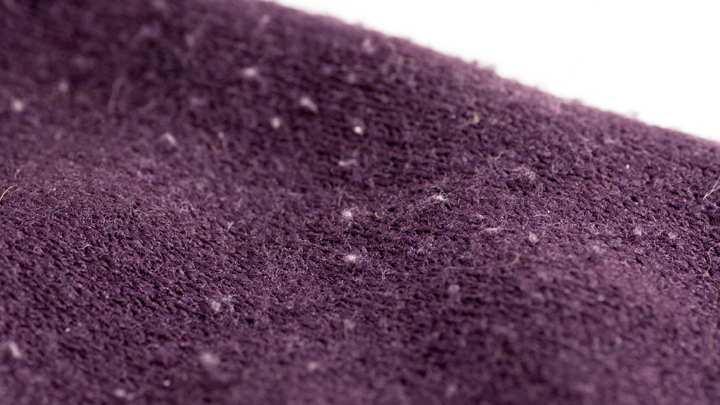 Let's face it, if you've got dark coloured clothing, then it's bound to get covered in hair, fluff and lint. If you don't have a lint roller, or your lint roller isn't doing the trick, then try using hairspray instead. Just spray a cloth with hairspray and wipe it over your clothes, and all the lint, hair and fluff with stick to the cloth and comes off your clothes.
Ad. Article continues below.
10. Make your shoe shine last longer
Ever shined your shoes and found them to be dull again within a few days? Well, instead of going and buying a brand new polish – you can use your hairspray to make your shoes shine for longer. As soon as you polish your shoes, you should give them a light spray with hairspray. Apparently, the hairspray gives the polish an extra layer of protection and shine that'll last longer!
How genius are these ideas?! Have you tried any of these tips before?