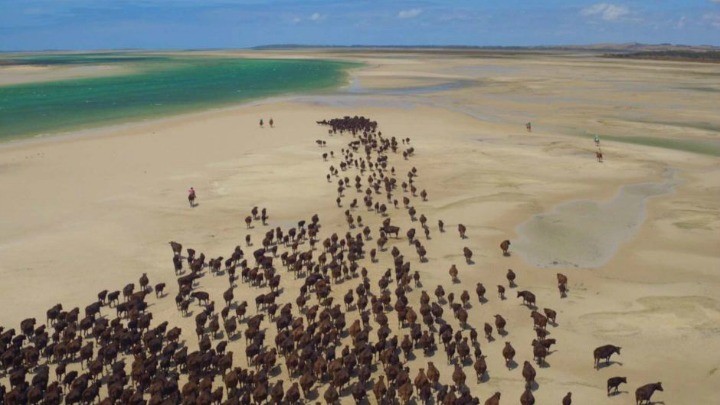 Landline went to Tasmania, to capture this marvellous video of a cattle muster in action.
This spectacle is called a saltwater muster, because cattle and their farmers must cross the Montague River, which is fed by our oceans.
"You never get over the scenery, it's beautiful. It's just so different every time", said local cattle farmer, Jocelyn Flint.
"These cows are good today, sometimes they're totally feral and we've got to chase them full-bore to slow them down and turn them".
"It's never the same, it's never boring", she added. See the video for yourself below:
Do these images make you appreciate our great Aussie outback even more? Do you love the outdoors too?
Comments