The trick to peeling potatoes using just water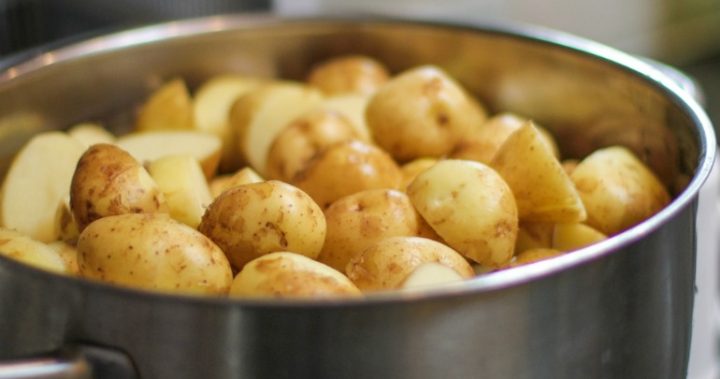 Potatoes are arguable one of most people's favourite types of vegetable. Whether you enjoy them roasted, scalloped, boiled, mashed, baked, fried into chips, or any of the myriad other ways they can be eaten, you probably cook with them fairly regularly.
Ad. Article continues below.
Peeling them can be a bit of a hazard though. When you're pairing a round, slippery spud, a sharp instrument, and wet hands, there's a good chance you'll experience a peeled finger or two across your lifetime.  
This simple trick will save you heaps of time if you cook with potatoes on a regular basis. In fact, with this simple trick you will never need to use the peeler again!
Peel a potato by boiling it and then giving it an ice bath. One bowl of icy water and the skin will separate from the potato and you can pick it off easily. You just need to leave the potato in the ice bowl for about five seconds; the skin will start to cool but your potato will stay hot in the centre.
So even if you're the most skilled chef, your friends will definitely be impressed by this skill.
Tell us, have you ever tried this? Will you try it next time you make potatoes?