The secret to a happy and fulfilling retirement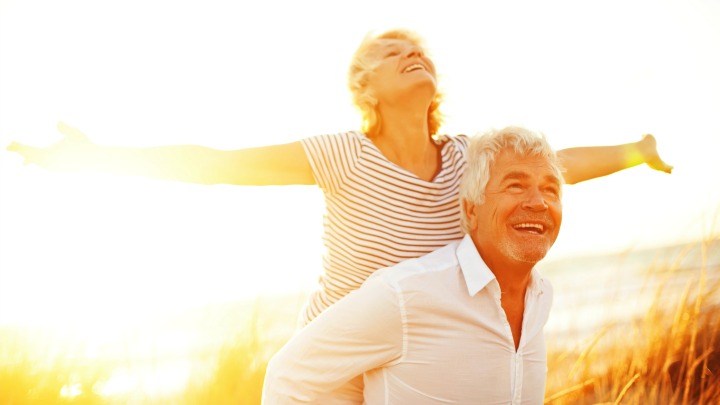 If you want to have a happy and fulfilling retirement, there's a skill you need to master. Don't worry, it's not knitting or bungy jumping, and it won't cost you anything.
The skill is… flourishing. And there's no reason each and every one of us can't practise it, no matter what stage of life or our personal circumstances.
Flourishing is a newish term bandied about by school of thought known as positive psychology. Someone who is flourishing is a person who is living their life well, is socially connected and has a feeling of belonging to the community as well as a sense of mastery and control over their life.
Dr Richard Burns from the Centre for Research on Ageing, Health and Wellbeing, Australian National University, says, "It's really about people living full and meaningful lives. And what defines that can be quite different depending on your personality and needs".
Dr Burns, who presented his research findings at the APS Educational and Developmental Psychology Conference in Melbourne last week, says there is a lot of talk about the wellbeing of older adults in Australia but that, depending on the angle from which you look at the issue, the results provide a "mixed message".
Ad. Article continues below.
He says researchers and policy makers may look at the statistics around depression, suicide and health outcome, or through the lens of financial situations and having enough money to fulfil their needs.
The exciting thing about the concept of flourishing is that it can apply to anyone in any situation, and better still, it can be taught or learned by any individual who sets their mind to it.
Starts at 60 community member Jacqui Lee is someone who is certainly flourishing, despite recent hardships.
Jacqui says, "Life knocks us back sometimes, and when I look around and see where we are and how little we have now, when once we were rather blessed, I could get very depressed. But I scored the best and most precious gift, I was made to feel that life was meant to be fun and has sunny days
"I had a mother who had a raucous sense of humour and a father who was gentle and loving, Those were the gifts that made me cope with being in a bad place either through economic problems (ie BROKE) and health issues. I saw them cope with the war, depression, and vastly changed fortunes, yet they manage to scrape together enough for a glass of beer and a laugh at the pub. Or take us on a picnic in our battered old car. Thanks Mum and Dad for all you gave me, not a fortune in money, just a fortunate outlook".
Ad. Article continues below.
You might think this emotional resilience comes down to being born with a certain type of personality.
Dr Burns says, "Yes, to an extent, it depends on our personality, but that doesn't preclude the fact that we can learn, and that we can develop strategies to deal with everyday events. If we learn to recognise who we are as individuals we can gradually train ourselves to be better able to cope".
There are a number of exercises psychologists recommend to encourage flourishing. Here are some examples:
Write a letter to a colleague, parent or friend (whether alive or deceased) thanking them for something they have done or the role they played in your life. You don't have to post the letter… but you can if you want to brighten someone's day!
Instead of coming home from a bad day and being angry, express gratitude for what you have.
Every day, write down three things that are going well in your life. This stops you from dwelling on the negatives.
Discover your signature strengths and then find opportunities to use them.
Understand that you have a future and you have options.
Acknowledge your reactions to certain situations and work on modifying any that make you unhappy.
Find out what makes you feel fulfilled and do more of it.
Dr Burns says finding the right fit for you is essential on this last point. "There's no point forcing someone who likes to be alone to join a Men's Shed or to volunteer. For this person, flourishing might mean going bushwalking and taking their paints with them. It's about able to tap into something innately personal and of meaning to you".
Tell us, do you feel you are flourishing? What makes you happy in your life?