Six tips to keep your washing machine in tip-top shape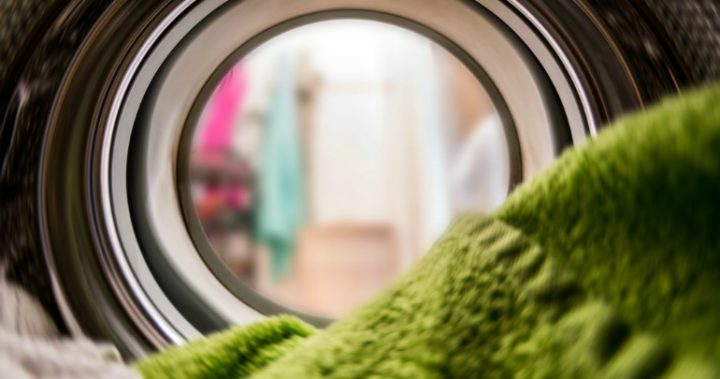 Washing machines have come a long way over the years. In quite a short amount of time, we've gone from boiling the laundry in a copper and hand wringing it, to almost fully automated washers and dryers. 
Our washing machines do a lot for us, but they often end up quite neglected in turn. After all, we don't always think to clean the cleaner. But there are a few things you can do to ensure your machine stays in the best possible working order, and that your washing comes out the cleanest it can. 
1. Clean your machine
You might think it gets clean as it cleans your clothes, but the truth is, the grime from your dirty laundry builds up in the machine, meaning that your clothes won't be getting as good a clean as you'd hope. And when you think about the types of dirt that is on your clothes, the thought of all of that floating around each cycle is pretty gross.
You can clean and deodorise your machine with the simple combination of bicarb soda and vinegar. Either put them in the drum (top loader) or put the bicarb in the detergent compartment, and the vinegar in the softener compartment (top loader), and run an empty, hot cycle.
Ad. Article continues below.
2. Clean the filter
Likewise, all that dirt building up in the filter just to be swirled around with your supposedly clean clothes is pretty gross. Make sure the filter is cleaned weekly.
It's also important to clean the detergent compartments of your top loader, otherwise mould tends to build up in the damp environment.
3. Leave the door open between uses
Speaking of mould, if you don't want it building up inside your machine, it's best to keep the door or lid of your machine open between uses to allow it to air and dry out so mould doesn't get the opportunity to take hold.
Ad. Article continues below.
4. Remove your washing right away
Again, mould. If you leave your wet washing sitting in the machine for too long, the mould will take advantage of the damp environment, which is bad news for both your clothes and the machine.
5. Don't overload your machine
It can be tempting to squeeze just a couple more towels in to get it all done in one load, but not only will the washing end up not getting cleaned properly, forcing your machine to spin heavy loads frequently can damage it.
6. Make sure you empty your pockets
Coins spinning around your machine at speed can do a surprising amount of damage, especially if you've got a front loader with a glass door.
Do you have any other laundry care tips?