Should people on disability pensions be allowed to travel?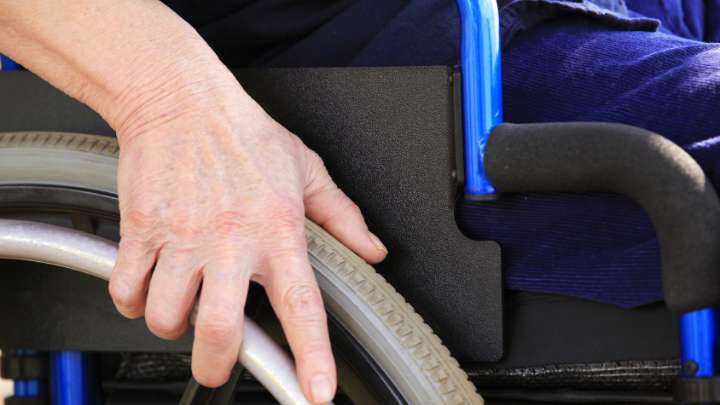 A woman who suffers from multiple sclerosis is petitioning the Australian government to end travel restrictions placed on recipients of the Disability Support Pension (DSP).
People who receive the DPS are only permitted 28 days to travel internationally per year, however Rachael Thomas say this restriction infringes on human rights.
She argues that Australians who aren't on the disability pension (or age pension, for that matter) are allowed to travel without a visa to Europe and can stay for six months. But if Ms Thomas did this, her DSP would be cancelled.
"This is inequality at its finest," she writes in her petition.
"The DSP is a nightmare to get in the first place; it is really a bit of a soul-destroying process. It does major damage due to the stress it causes and, as I have MS, the process and restrictions in place impact my condition badly and markedly.
Ad. Article continues below.
"Those who have disabilities generally need longer to see a location than the 'able-bodied.' The travel restriction and threat of financial punishment for staying outside of Australia for more than 28 days per year causes stress and uncertainty in the disabled community. How does one with close family overseas: a) afford to get to them, b) relax with them once there, and c) be carefree on their holiday?
"The government justifies this rule by painting ALL DSP recipients as welfare cheaters who are living overseas while receiving payments from Australia. In reality, we are simply human beings who do not deserve to have our mobility further limited by arbitrary standards set by the government."
Ms Thomas wishes to travel to Europe to see her boyfriend.
According to the Human Services website, when it comes to the age pension, the pension supplement reduces to the basic rate and the energy supplement stops when you leave Australia to live in another country, or after six weeks if you go temporarily.
If you have been absent from Australia for longer than six weeks, or you are not living in Australia, your pension will be paid at an "outside Australia" rate.
Do you think it is unfair that people on the disability pension lose their entitlements if they are outside the country for more than 28 days? Has your age pension been affected by travel?