Richard Hammond shows off his latest wheels following crash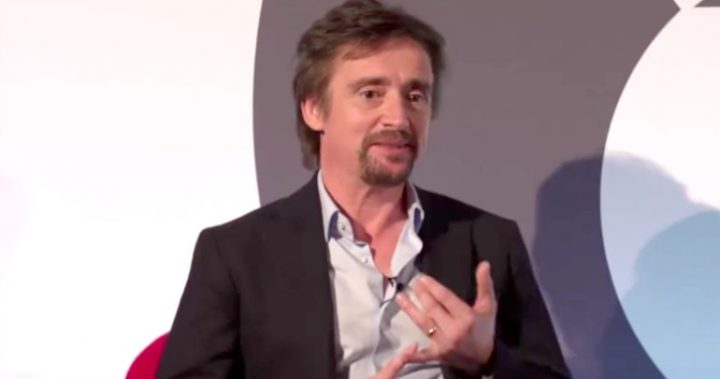 What does a former Top Gear presenter do when he ends up on crutches?
He converts a wheelchair into a souped up version, complete with holders for his crutches.
As seen in this clip of the contraption to YouTube, the video shows Richard Hammond, now presenting or Grand Tour,  getting in and taking off in a fun demonstration.
Accompanying the clip is the following text: "On returning home recently from a brief if intense stay in a Swiss hospital, the folks here presented me with the thoughtful gift of an old electric wheelchair salvaged from a local farmer's barn and tastefully restored."
Ad. Article continues below.
The 47-year-old was doing a practice run in an electric car, the Rimac Concept One, when he crashed and spent several hours in surgery.
He was lucky to still be alive as the car burst into flames after he was able to get out.
Both his co-stars, Jeremy Clarkson and James May, were worried Hammond had died in the crash. They weren't the only ones.
Hammond has recently posted a video where he is talking about the accident, saying he thought his time might be up.
"I thought I'd had it," he said. "And yes of course there was a moment of dread. 'Oh God I'm going to die."
Ad. Article continues below.
Describing the crash as like being in a tumble dryer full of bricks going down a hill Hammond also said he was thinking of the car too, and how it was taking such a beating.
It's not the first accident he's been in though, and not even the first serious one. 
Read more: Top Gear host involved in horror motorbike crash.
It's clear that even this latest incident won't stop Hammond, fractured knee and all, from getting on the road any way he can.
Have you ever created something like this, to help while recovering from an injury?