'You can have a lover at 60': Brit actress sparks debate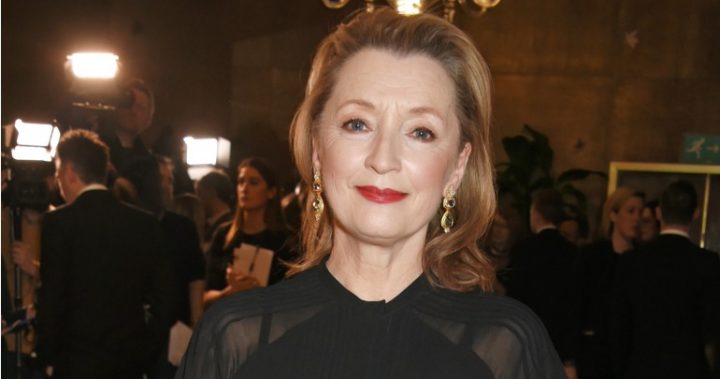 The fact that over-60s have sex may seem like a no-brainer to Baby Boomers, but apparently not everyone is on board.
Esteemed British actress Lesley Manville, 60, has sparked debate after saying women can "have a lover at 60", and do not have to be "shoved in a corner in a cardigan doing knitting".
The Daily Mail reports the Phantom Thread actress made the comments during an interview with Radio Times, in which she also praised her fellow over-60s stars, such as Helen Mirren and Meryl Streep, for proving 60 can be sexy.
"They're just saying, 'We're playing these women who are in their 60s and 70s and yes they're still attractive and they're still having a sex life and … they want all the things that people stereotypically think that a woman over 50 is not going to want any more'," she said.
Manville stars in hit BBC comedy Mum, where she plays a grieving widow trying to deal with her husband's death and navigate the tricky world of dating. While her comments about sex seem perfectly normal to most over-60s, who would no doubt agree there's nothing wrong with getting busy under sheets, some have aired their disgust at the idea.
Ad. Article continues below.
Commenting on the Daily Mail's article, one person simple wrote "Yuk", while another said, "What a very stupid thing to say. Knitting is way more interesting and what is wrong with both".
While the general perception is that over-60s don't have sex very often, if at all, data has proven it's just not true. The 2014 Australian Study of Health and Relationships report found that over-60s have sex once a week on average. That's about half the amount of sex those in the 20s have every week, which isn't too bad when you consider the dodgy hips and bad knees they have to navigate during the deed!
The study looked at data from Australians aged 16 to 69 and found that most of them ideally wanted to have sex two to four times per week.
In the past, readers have told Starts at 60, they still enjoy getting down to business, although perhaps not with the same enthusiasm they did in their youth.
"Yes my husband and I still have sex. I have to admit I don't enjoy it as much as I did 15-20 years ago," said Diane. "We have sex every couple of weeks. I feel my husband is more interested in the act than me. I often lie there thinking of what my mother used to say, 'Lay back and think of England'.
"The whole act usually takes about 3 minutes and he is virtually snoring when he rolls off. I lie there for hours wondering what happened to romance. I often have sex with him when I need him to do things around the house, or when I feel I've run out of excuses. No way on earth would I want to have sex with another. I couldn't think of anything worse."
What are your thoughts on this? Do you think people need to change their minds about 60s and sex? Do you still have sex often?