Sigrid Thornton reveals brave lessons her mother taught her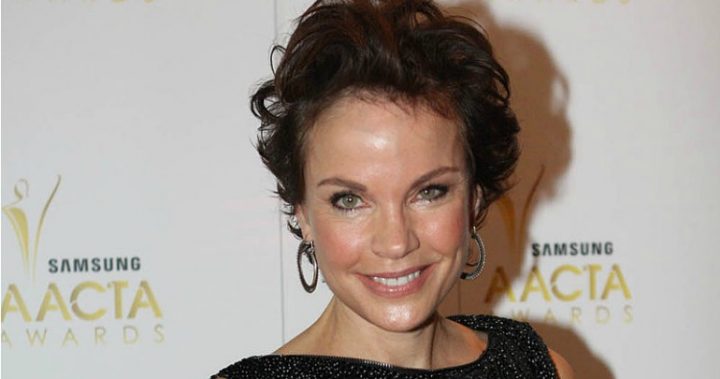 Sigrid Thornton is no stranger to fighting for her rights, and for also being behind bars.
The Aussie star featured in the iconic television show Prisoner, and again in the modern day taken Wentworth, both about a woman's prison. But they weren't her first experiences with being on the wrong side of the law. 
Ad. Article continues below.
The 58-year-old has been a strong voice for women in many of her roles to date, including period pieces such as The Man from Snowy River and All the Rivers Run.
And now the star has admitted she's been behind bars before, at the age of 13, arrested with her mother Merle, while they were both protesting against the Vietnam War in Brisbane, reports The Daily Telegraph. Merle was well-known for campaigning for women's rights too, such as being able to drink side-by-side with men in public bars.
Ad. Article continues below.
It was 45 years ago but Sigrid's obviously learned a lot from her mother and has continued to fight for what she believes in. That fight includes her fears for the Queen Victoria Markets in Melbourne recently. 
But it's a fight for equality for women that Thornton, a mother of two, was talking about again, while a speaker on a panel at the Astra Women in Television breakfast this morning.
Ad. Article continues below.
There's a lot of pressure for women to act like men in business – embrace your womanhood, says @sigrid_thornton #ASTRAWITV

— Lindsay Bennett (@JbennettLindsay) September 11, 2017
She said in tough times, and even following failure, women needed to get back on the horse, so to speak, as soon as possible and to move on to the next thing.
"Resilience is remarkably important in today's world, and especially for women making their way.
"We need to create a new generation of female leaders who behave like women." Sigrid Thornton. #ASTRAWITV

— Tracey Spicer (@TraceySpicer) September 11, 2017
Ad. Article continues below.
She also discussed how important it was for women to still be like women. 
Have you followed Sigrid Thornton's career? Do you think she's a strong role model for women?