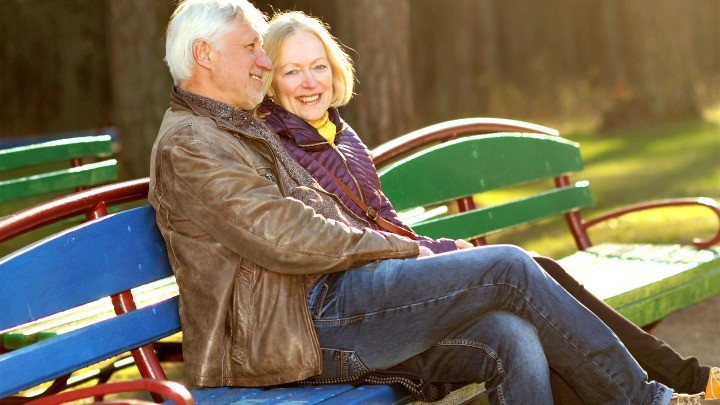 Whether you've been divorced, widowed or just lost touch with romance… Everybody wants a little love in their life. If you feel the time is right, these psychologist's insights could help you embrace dating even after a heartbreak.
1. Dating after divorce
If you've gone through a painful separation, chances are you're carrying some emotional baggage that could affect future relationships. Marital therapist Jason Price recommends reaching out to your friends and family who have been through divorce too.
"Only those who have been touched by divorce tend to truly get it", Price says. "They understand the despair that it can cause and they will help you get connected to potential dating partners who are more likely to be patient with you, as you are getting back into the dating pool".
Dr Price also suggests leaving your ex-partner out of discussions with any potential love matches. He also recommends speaking positively about your ex-husband or wife, rather than letting bitterness or unresolved issues spoil your new romantic endeavours.
2. Dating after death
If you've been widowed, the memories of your lost loved one may hold you back from rediscovering romance. Psychologist Dr Leslie-Beth Wish recommends giving yourself plenty of time to grieve, before reentering the dating pool.
"Several studies indicate that widowers begin to date by around the sixth month. Women tend to wait until approximately the ninth month", explains Dr Wish. "However, these numbers are just an average". Everybody grieves differently and the manner and timing of deaths will impact grief too.
Dr Wish recommends following your own instincts when it comes to dating after a death. "Your best strategy is to do what feels comfortable", she says. "Give yourself permission to live life again. Life is most definitely short, and most spouses or partners want the surviving person to be happy".
3. Dating after it's been a while
In our 60s, dating can be especially daunting if it's been a while. Psychologist and dating coach Melanie Schilling thinks there are a few questions you should ask yourself, before getting back onto the proverbial horse.
"The first is 'do I feel like 'me' again?' It's only if you say 'yes' to this question that we can then delve a bit further", Schilling says. "Then I would recommend paying attention to your thinking and your 'self talk'".
"What kind of things are you telling yourself about dating? Are you saying, 'I'm really looking forward to the next date?' Or are you more in the head-space of, 'I don't think he or she will like me? Why would they be interested in me?'" Identify whether your self talk is encouraging or disparaging.
It's normal to feel anxious about a first date, so in the weeks leading up to a date make yourself open to other social engagements and outings. Rubbing shoulders with new people will get you prepared and feeling enthusiastic about a one-on-one meeting.
Have you rediscovered romance at some point in your life? Are you ready to embrace dating again, or are you happy being independent?
Comments