'Knackered' mother slams grandparents for lack of childcare help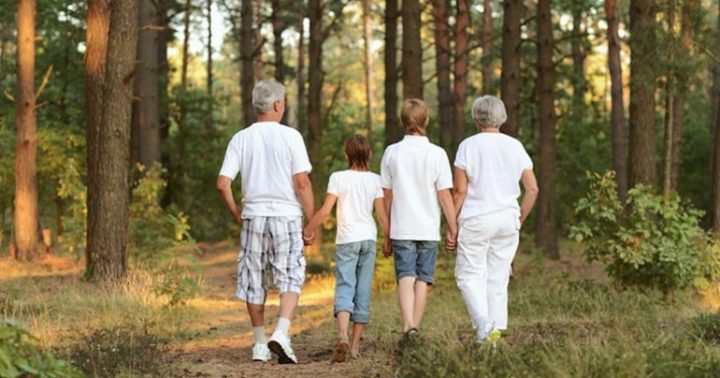 A struggling mum has admitted she feels "resentful" and even sometimes "bitter" over raising her two children without what she says is enough help from their grandparents.
Writing for popular online forum mumsnet, a user with two sons – aged five and 14 months – admits that she has no right to expect help from her parents, but says she she feels "knackered" and ill from caring for her children while her husband frequently works away from home. 
"I'm really gutted about the lack of help I've received from grandparents," she wrote. "My mum lives two hours away and is always saying she will come down to see us (she has a holiday flat here!), but she never ends up coming – is either too busy or on holiday."
She explained her parents-in-law live five minutes away and look after the five-year-old after school once a week for about an hour, and while it's a help, the weriter feels she needs another "couple of hours" to really "take a break" while her husband is away working full-time.
Read more: The Aussie grandparents reliving parenthood as kinship carers
Ad. Article continues below.
"I love my children, but bloody hell it's knackering and I feel really let down that the grandparents don't willingly help," she added. "This is made worse by the fact that EVERYONE else I know has tons of help from very willing grandparents. Am I alone in feeling resentful? Want to be a good person but am feeling increasingly bitter!"
Her complaint got a mixed response from other users, with many agreeing that grandparents should be on hand to provide help.
One writer said her parents feel they do a lot for the family, when really it doesn't feel like they do. It's now led to her withdrawing from them, and not including them in her plans, as she feels abandoned. "The other week I began to get very down about the whole situation feeling totally taken for granted and let down," one respondent wrote. "I don't know what to say but you're not alone." 
Read more: Should grandparents discipline grandchildren?
Meanwhile, another wrote: "We offered to pay for the in-laws to take our [son] to the cinema one sat but they said no cos footy was on telly."
Ad. Article continues below.
But others said it was a grandparent's right to spend their time enjoying some freedom, with one respondent writing: "Do you think the grandparents are enjoying their own freedom after years of bringing up their own children, perhaps?"
Elsewhere, a grandparent shared their views on the issue, from a completely different perspective, and said they look after their grandchild full time as the mother can't. There is no help available to them from a younger generation with the caring role they had taken on, they pointed out. 
Is the mother unreasonable to expect her parents and parents-in-law to offer more help? Or are they right to feel it's their time to enjoy themselves free of childcare constraints?