Gran considers cutting off grandchild over feud with daughter-in-law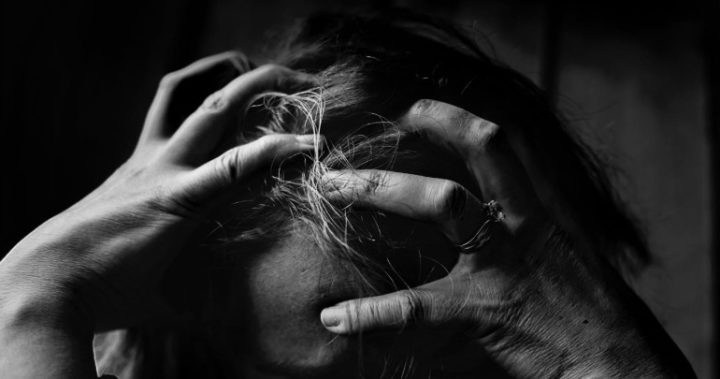 Almost every family will have suffered tensions between relatives, whether it's in-laws or adult children and their parents.
But one grandmother has admitted her strained relationship with her daughter-in-law has got so bad, she's considering cutting all contact with her grandchild.
Writing on popular online forum gransnet, the user shared an open question pleading for advice on what to do – and asked fellow users if anyone had experienced anything similar to a "horrendous relationship with a son and/or daughter in law".
While she began by distancing herself, she asked if anyone else had "regretfully decided they're going to have to give up seeing their grandchild rather than have to deal with the child's parents any longer? "
It got a mixed response, as some users said they'd never experienced anything like it, while others sympathised completely – and it prompted the user to respond with more details about her current situation.
Ad. Article continues below.
Admitting they'd had a turbulent relationship for four years, the user explained her daughter-in-law had since split up with her son, but she had attempted to keep in contact for the sake of her grandchild.
"She's fine when she actually visits, weirdly, but as soon as she gets home she starts again," the post read. "I am pretty sure there must be something wrong with her, and so I have tried to be reassuring and patient and it usually calms her down short-term, but it always starts again."
Read more: Grandmother's fury over babysitting demands during retirement
The desperate grandmother said it's not always her who is the target of the woman's anger, and it's also sometimes targeted at her own parents, as well as her son's father.
"The problem I have is I do actually care about her – she's obviously very needy – but think it's affecting my own health now," she wrote.
Ad. Article continues below.
She admitted distancing herself would feel easier than other grandparents, as she's only ever seen her grandchild sparingly, adding: "Although on one level I love him to bits, we never had the chance to grow a deep attachment to each other."
It sparked a mixed response from other grandparents on the forum, with many asking her to really consider every option before making such a drastic decision.
One person replied: "I'm sorry things have got so bad you feel this is the only way to go. Don't rush into anything final, take time to think things through. I hope someone can offer more advice," while another added: "I expect you have already thought hard about this but are you sure there isn't any way in which you and your child and partner can resolve this before things go as far as you choosing or having to choose not to see your grandchild?"
But others shared similar experiences, with one writing: "I don't get to see the grandchildren much anyway (their choice, not mine). So perhaps, making a clean break would be much easier on my health."
Another wrote: "She's your ex daughter inlaw, so prob easier to get out of your life… of course, she holds the trump card, your GC [grandchild]."
Have you ever been in a situation like this? Do you agree she should cut contact, or do you think that's unfair for the grandchild?