Céline Dion reveals touching way her dead husband is part of concerts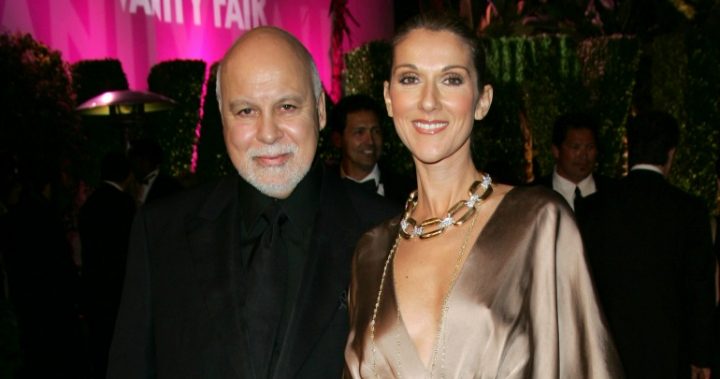 Céline Dion is gearing up to tour Australia later this year and has revealed that despite his passing away in 2016, her husband René Angélil is still very much a part of her show.
In an exclusive interview with Stellar Magazine, the 49-year-old superstar revealed that the seat he once sat in at every single one of her performances remains at the back of the sound stage at each concert she performs. When he was alive, Céline suggested that her husband would sit in the same position at all her shows to ensure that everything went to plan.
Keeping the chair has ensured that the thousands of people Céline entertains each year don't go home disappointed. If that wasn't enough, she also revealed that she has a bronze replica of her late husband's hand that provides her with comfort.
"I shake my husband's hand and knock on wood with him every night before every show," she told Stellar Magazine. "Even after he's gone, I still talk to him." She also suggested that it was René's idea for her to throw herself back into music and work.
Before dying at the age of 73, Céline's husband and former manager advised her to return to the stage before he died. René had previously battled throat cancer in 1999 but when it aggressively returned in 2013, Céline put her career on hold to care for her ill lover. She suggested that performing was what René "wanted the most" and that performing allowed her to continue on after his death.
Ad. Article continues below.
While most of her time has been spent performing in Las Vegas as part of her extravagant residency, the 'My Heart Will Go On' hit maker sent Australian and New Zealand fans into a frenzy when she revealed that she was bringing the show to the Southern Hemisphere. It's been 10 years since she travelled to both countries, so the visit has been a long time coming for fans.
Ad. Article continues below.
The show will stop at Sydney, Brisbane, Perth, Melbourne and Auckland, with an excited Céline sharing the news online in a special video. "Hello everyone, this is Céline Dion and I'm very excited to let you know that we're touring Australia and New Zealand this coming July and August," she said. "I can't wait to see you. I can't wait to sing for you. Take care, we're going to have a great time. So see you soon."
Have you ever seen Céline Dion perform live? What is your favourite Céline song?
---
With Facebook removing news sites from your feeds we ask that you sign up for Starts at 60's emailers here. And to keep us on your wall, join some of our new Facebook groups and clubs:

News Junkies Club – Australia
News Junkies Club – USA 

See news on the change and links to all our other clubs and groups here.