Are you ready to start dating again? Here's what's next for you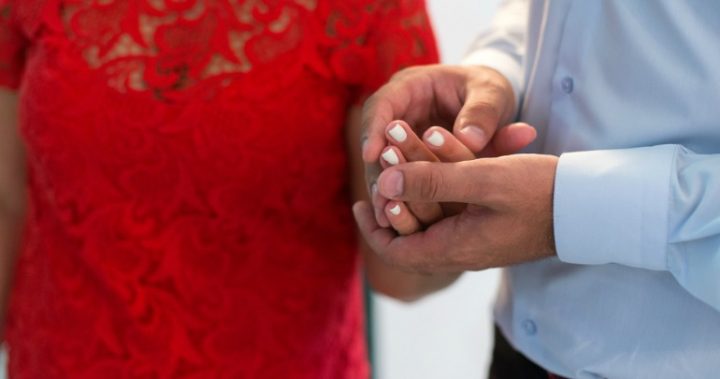 If you're considering dating again, it's a good idea to ask yourself a few questions to make sure you are in the right frame of mind, before you start on this new adventure.
If you're looking for someone new after the death of your partner, or a divorce, it may be quite a while since you've been on a date and you could be stepping into the unknown.
If you're recovering from a failed relationship, there may be some bitterness to deal with and you don't want to carry that baggage with you.
Think about the following points before you start. This will put you in a better position to enjoy the experience and hopefully, find the person you're looking for.
Can you leave past relationships in the past?
Ad. Article continues below.
It's important to grieve after a relationship has ended. You may go through the stages of shock, denial, anger and sadness. It's only when you reach the stage of acceptance that you are ready to start dating again.
Have you learnt some valuable lessons?
Can you identify what was good about your past relationships? Can you identify what was not so good about your past relationships? Have you identified what are the warning signs/ danger signals? Have you identified your own strengths and weaknesses?
Do you trust your instincts?
When you feel uncomfortable or have nagging doubts about a situation or person will you have the confidence to ask questions and clarify? Can you set clear boundaries?
Ad. Article continues below.
Do you know what qualities are important to you in a partner?
What do you value: honesty, trust, independence, reliability, affection, outgoing personality, confidence, sense of humour, positive attitude, similar life goals?
Do you have balance in your life?
Do you have a good mix: friends, work, family, hobbies, interests, exercise and community involvement?
Do you have a positive outlook?
Ad. Article continues below.
Are you grateful for the good things in your life? Do you feel optimistic about life in general? Are you ready for new experiences? Can you live in the moment and not dwell on the past or project too far into the future?
If your answers are YES, YES, YES ….You are ready to DATE
Attract the Positive
Be genuinely interested in the people you meet. Be adventurous and try meals that you don't normally eat, dance to music that you don't normally dance to, learn to talk to people who are younger or older. Life is all about experiences. Be careful not to put expectations on your outings. The only expectation you should have when you go out the door is that you will enjoy the experience. Be focused on enjoying yourself and you will enjoy yourself.
When you are genuinely enjoying yourself, you send out positive vibrations into the Universe and to all those around you. Whatever vibrations you send out in your life is what you will attract back to you. People often say that they met their partner when they were least expecting it. That's because they were so busy having a good time and taking an interest in all the people they met and all the things they were doing that they attracted that person to them effortlessly.
Ad. Article continues below.
Dating should be FUN
Don't over analyse conversations or situations.
Be yourself, don't try to be something that you're not.
Relax and keep the mood light.
Dress to suit the occasion. Look clean and stylish but make sure you feel comfortable.
Don't be too suspicious or cynical. Bitterness quickly puts a damper on the date.
Don't go into detail about past relationships.
If you had a good time, tell them so.
Don't feel pressured into having sex. Sex doesn't equal a relationship.
If you know that you don't want to see them again, be honest and say so.
Remember, a date is a commitment to a couple of hours not a lifetime.
A date is an opportunity to find out a little more about another person while also learning more about yourself. Even if you don't have a connection with your date you have learnt more about the things you don't like in a potential partner. Everything you do in life is a learning experience.
If you do feel a connection with your date, remember it is best to take things slowly. Think of them as a 'maybe' for the first six to twelve months. It takes time to really know a person and see all their personality traits and behaviour patterns. Couples need to see how each other acts in different situations. How do you respond as a couple to relationship conflict? Romance can be exciting and exhilarating but too often it clouds our better judgment and instincts. Enjoy each other's company in the here and now and take it one day at a time.
Ad. Article continues below.
This article was written by Sherri Mulconry  from Life Makovers. It's one chapter in the book captioned 'How to be Happy, Retired and Single', giving information and advice to singles either approaching retirement or in the first few years.
You can find more information or buy the book HERE.     
What's your experience in the dating game been like?