New 'deep freeze' funerals could offer alternative to cremation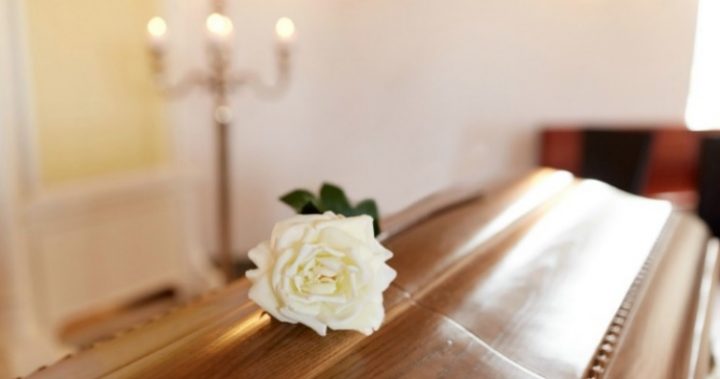 Choosing whether to be cremated or buried is a difficult decision many of us struggle to find an answer to throughout our lives – but now there could be a third option available.
A funeral home is considering an eco-friendly alternative, which would see bodies frozen and turned to powder.
Sevenoaks District Council in Kent, England, is considering plans for a 'green' crematorium – the first of its kind in the world – where the process of 'cryomation' could take place.
The revolutionary alternative would see bodies frozen at -200°C before being pulverised into powder. However, it has come under fire from many critics who claim it could be "undignified". So what do you think? Would you consider it?
Read more: People are swearing by virtual cremations
Ad. Article continues below.
According to the Telegraph, the process has parallels to cremation without the harmful pollution. The body is placed in a machine and bathed with pure liquid nitrogen, freezing and crystallising it before it's crushed into particles.
The particles are then frozen again and run through a process to remove any metals from the remains, such as hip replacements or teeth fillings, which may prove harmful.
Inventor, Swedish biologist Susanne Wiigh-Mäsak, spent 20 years developing the idea and claims it will be the most eco-friendly form of burial possible.
The site claims the country's Law Commission, the Government body that reforms legislation, is now drawing up regulations which could see the freeze-dried funerals made legal across the UK. This comes as the amount of land available for burials is diminishing rapidly.
Read more: NSW government to 'reuse' burial plots after 25 years
Ad. Article continues below.
While many are in favour of the new method, others have described it as "grotesque". Anthony Kilmister, president of the Church of England's Anglican Association, told the Mail Online: "This sounds a grotesque way to treat the dead. I hope these proposals don't become regular practice. They are very undignified."
According to the site, UK firm Incinerator Replacement Technology has been handed thousands in grants to create a prototype, which it's close to doing. It should then cost people a similar amount to a cremation.
It comes after the New South Wales Government proposed a 25-year rent plan for grave plots amid concerns over the looming shortfall of burial plots. The plan to renew burial plots was first discussed five years ago by the NSW government, and is now being revisited following an increase in cemetery capacity, The Daily Mail reported. 
"The need for government action is driven by inconsistent and dispersed regulation, inconsistent record keeping, and the need for sustainable solutions in response to a scarcity of land for cemetery purposes, particularly in the greater Sydney metropolitan area," the Cemeteries and Crematoria Amendment Regulation 2017 states. 
Would you consider choosing this? 
Ad. Article continues below.
With Facebook removing news sites from your feeds we ask that you sign up for Starts at 60's emailers here. And to keep us on your wall, join some of our new Facebook groups and clubs:

News Junkies Club – Australia
News Junkies Club – USA 

See news on the change and links to all our other clubs and groups here.