More uses for old doilies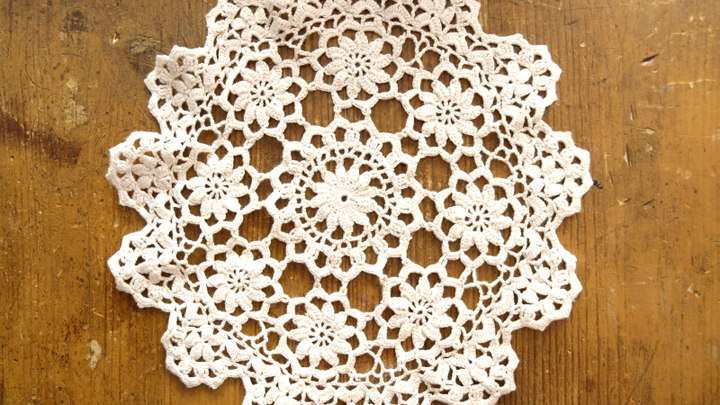 Doilies were everywhere around our house when we were growing up, and even well into the 90s within our own house. Now they might seem a bit outdated but doilies are a lovely decoration.
They are also very useful in craft projects if you're looking for a way to repurpose them!
We've previously given 6 ways to reuse them, and now we have another 7 ways for you. Which is your favourite?
1. Mason jar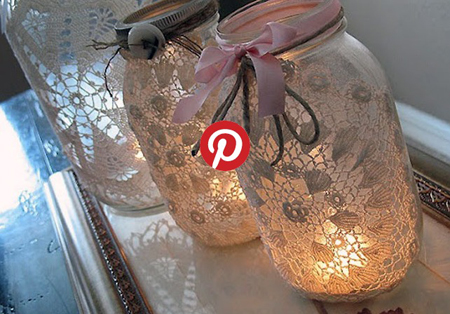 Ad. Article continues below.
What you need
Glass jars
Adhesive spray
Doilies
Burlap
Twine, buttons, and/or ribbon
Instructions
Wash your jars and dry
Spray the doilies with adhesive spray and lie with sticky side up on table.
Place jar on top of doily and press down.
Spray the rim with adhesive, then wrap the jar rim with burlap or ribbon to decorate.
Put in a tealight candle and voila!
via Crafts by Amanda
Ad. Article continues below.
2. String lights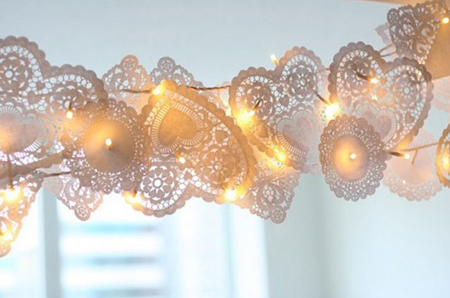 All you need for this cool idea is a string of small fairy lights. Place the doily holes over the lights and string up.
Ad. Article continues below.
3. Bunting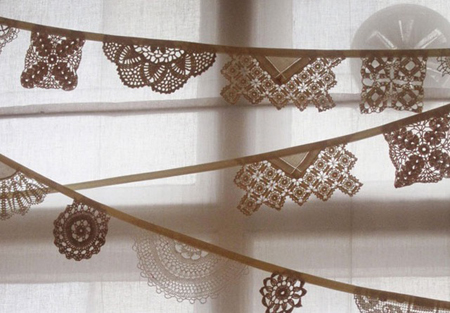 Cut doilies in half and sew together along a ribbon.
4. Dream catcher
Ad. Article continues below.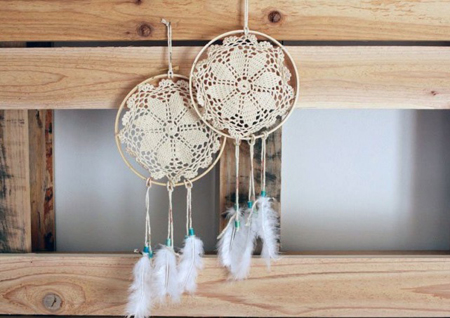 What you need
Coat hanger made into a circle or a hoop
Doilies
Wire
String
Decorative beads, feathers and ribbons
Instructions
Wrap ribbon around the circumference of the circle
Sew your doily to the sides, making sure it is taut.
Decorate! Add some cord to the bottom and attach beads and feathers.
Ad. Article continues below.
5. Coat hanger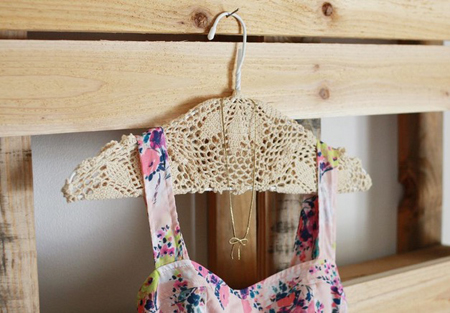 What you need
Plastic or wire coat hanger
Doilies (three)
Needle and thread
Ad. Article continues below.
Instructions
Sew your first doily onto the hanger through the hanger hook then stretched toward the bottom of the hanger and stitch it in place.
Sew your next doily on, stretch it toward your first doily to secure it in place, you can hide any longer stitches underneath the doilies.
Repeat until you have covered your entire hanger.
via A Beautiful Mess
6. Curtain
Ad. Article continues below.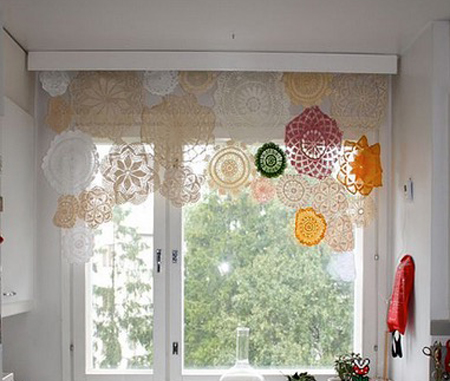 This is self-explanatory – simply sew doilies together and affix to curtain rod.
via Grains of Earth
7. Plant hanger
Ad. Article continues below.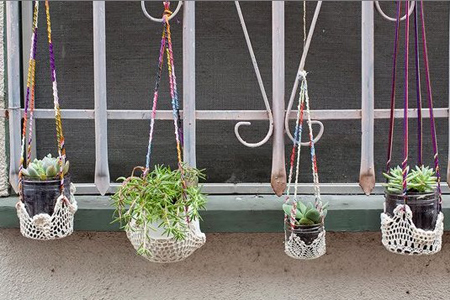 What you need
A doily
A metal key ring
Twine or embroidery floss
A plant in a holder
Instructions
Use the spiral knot technique for the hanging strands by gathering 2-5 pieces of embroidery floss.
Sew these on to your doily on four corners and join together on the ring.