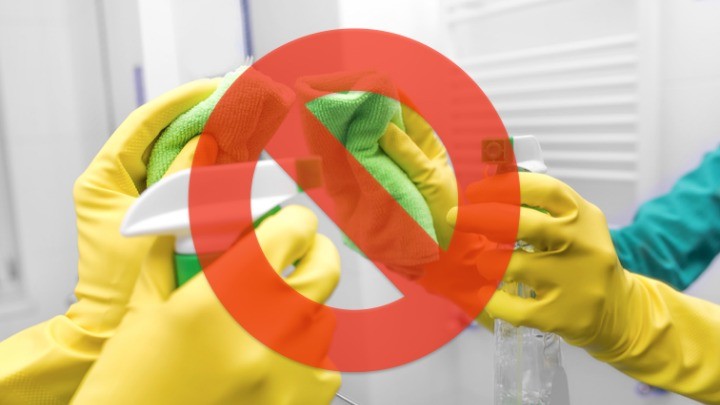 Cleaning mirrors is never fun and sometimes it is really not worthwhile. Have you ever bought specific window/glass cleaning sprays only to find they are still leaving smears and smudges?
It is highly frustrating when you have slaved over cleaning a mirror and you still have to floss your teeth through smudged glass. Not to mention the issue of trying to brush your teeth or moisturise fresh out of the shower, through a fogged up mirror.
Well, there is apparently a quick and easy way to solve both of these issues and it may already be hiding out in your bathroom, just waiting for its potential to be discovered. The answer is shaving cream…
Spray some shaving cream onto your mirror and wipe it off with a cloth. This will remove any smears on the mirror and also prevent it from fogging up when you shower next, by creating a protective layer over the glass.
So you can ditch the fancy glass cleaners, or the squeegee you keep next to the basin because shaving cream is apparently all you need for clean and clear mirrors.
Have you tried this? Do you have any other cleaning tips to share?
Comments