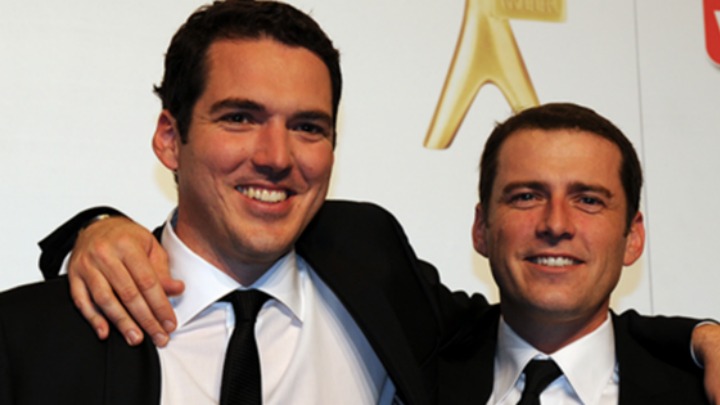 Just when you thought dating in the 21st century was all online and 'side swipes' on your smartphone, Channel 9 journalist Peter Stefanovic (yes, the younger brother of Today show host, Karl) goes and proves that the old school and traditional ways are still the best ways.
SUNDAY on #60Mins | Anna Meares – The greatest female cyclist on the planet.https://t.co/sZlCKRb9al

— 60 Minutes Australia (@60Mins) June 3, 2016
In case you didn't know, Peter is dating fellow journalist, Today show newsreader Sylvia Jeffreys.
But their relationship took some time. You see Peter was still a Europe correspondent when love started to blossom between the pair, so how's a guy supposed to woo his lady love? With a letter of course!
"We started pen-palling," Sylvia told The Fix, a rare interview in which she revealed rare detail about her relationship with Peter.
"There's something I think for… he would've been a 33-year-old man, to sit down and hand-write a letter and post it to you," she says. "It doesn't matter what's in the letter — but that is a gesture in itself. In 2016, or 2014 at the time, it's a big gesture."
It was a smooth move, and Sylvia reveals it worked.
No long after Peter returned to Sydney the pair moved in together and are said to be living 'happily ever after'.
Did you write letters to your love interests? When was the last time you received a handwritten letter from someone?
Comments