How to dye your grey hair blonde (without spending a fortune)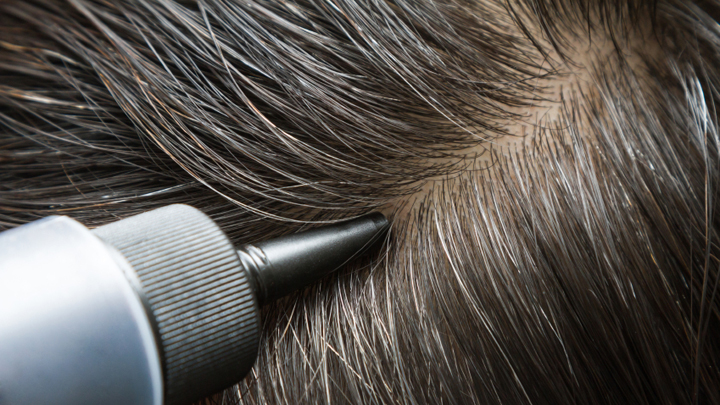 This week, community member Lorraine asked us:
"Does anyone dye their grey hair blonde? And if you do, what do you use? I cannot afford the hairdressers any more so need to work this out".
I thought I may be able to assist!
I so wish I had the definitive answer for you, but unfortunately, I have been trying to do just that for the last few years, with mixed results.
The sad truth is that whether I pay over $150 to hairdressers or buy a "do-it-yourself" product, it seems the result is blonde which quickly turns brassy! I even know a retired hairdresser who is bravely growing out her last attempt to achieve overall grey.
Ad. Article continues below.
The hairdressing industry assumes we all wish to cover our grey. As usual, their assumption is correct for some, not all of us. They make the products they think we need and not the products we want. As with many other age-related topics, the "experts" fit us into a nice box and label it, never dreaming to ask us!
In my case, I love my grey, but on one side I am very grey, on the other, less so. Cruella DeVille is not my role model so I'm trying to even out the grey. One hairdresser gave me foils and because my hair is short, I finished up with lumps of white-ish hair. Two others used bleach all over, then added toner. In both instances, I finished up very brassy after the first wash. These three exercises cost me approximately $450, and yet only a day or so later, I hated the result.
Like you, I don't have that type of money, particularly when I'm not happy with the result. So my solution these days is:
I use the very lightest shade of Nordic Blonde, by Schwarzkopf which has a beautiful toner, plus an additional toner for later use.
After I've used both the provided toners, I then use Live Colour "silver toner" also by Schwarzkopf.
This way, I retain the colour you see in my photo. I want to issue a warning at this point, I am not a hairdresser and I have no qualifications whatsoever to give advice on how to colour your hair. This is what works for me!
Do you face the problem of trying to get your blonde hair grey? What is your tip?