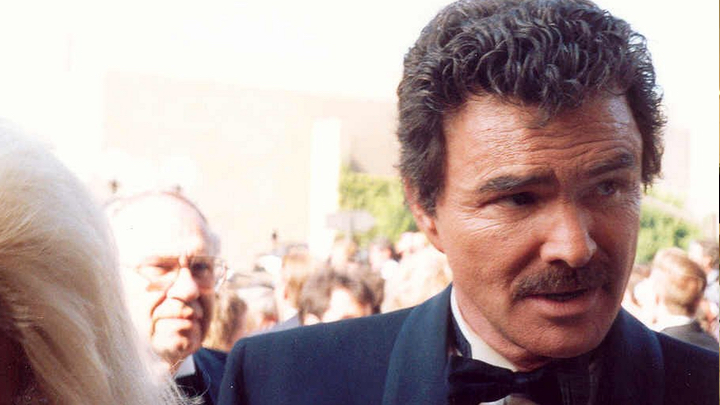 At the height of his popularity one actor had it all. He had the look, the star power, the leading lady, and of course the moustache. Burt Reynolds has done almost everything in show business; he even released a music single, but it was his extravagant lifestyle and a battle with substance abuse that almost took everything away.
Burt started acting on the stage when he won the Florida State Drama Award that gave him a scholarship to summer stock theatre at the Hyde Park Playhouse in New York. Burt loved acting but didn't think there was a future in it until he was paid $150 to jump through a window on live television.
While his first real credit was on television, guest starring on the popular 60s show The Pony Express; it is his work in the film that makes him memorable. The film Navajo Joe first caught the attention of the Hollywood Elite that could smell money. Burt was offered some iconic roles but turned them down for one reason or another. He turned down the Bond-esq lead in Our Man Flint and then turned down the actual role of James Bond when producer Albert R. Broccoli asked him to take over from the departing Sean Connery. Burt turned down the role of Bond famously stating "An American can't play James Bond. It just can't be done." The role ended up going to Australian George Lazenby.
In 1972 Reynolds dominated the box office with the film Deliverance, but he believes the decision to pose nude in Cosmopolitan ended any chance of him, the cast, or the film winning any Academy Awards. The film was nominated for three Academy Awards and didn't win any.
In the late 70s, Burt turned down another iconic role that of Han Solo in Star Wars. The role went to Harrison Ford, who later almost lost the role of Indiana Jones to another moustachioed leading man, Tom Selleck. Burt did one of his most popular movies instead Smokey & The Bandit. That film got a squeal as did another car movie he did The Cannonball Run. In Cannonball Run he co-stared with a man who did end up playing James Bond in Roger Moore. The film also co-starred Jackie Chan, Farrah Fawcett, Dean Martin, Sammy Davis Jr, and Com DeLuise. Burt later admitted that it wasn't the best career move because he ended up being typecast as the car driving hero which he found hard to shake
After his box office draw had started to fall, Burt turned to the small screen where he found success with the TV Show Evening Shade. For his role on the program, he won an Emmy and a Golden Globe. It almost all came crashing down for Burt after his divorce from second wife Loni Anderson and some failed business investments combined with his extravagant lifestyle caused him to file for bankruptcy.
If Burt Reynolds is known for anything, it's a fighter. He made a comeback in the 1997 film Boogie Nights that gained him another Golden Globe and his first Oscar nomination.
Today Burt is still working appearing in cameo roles in film and television as well as doing voice-over work for cartoons and computer games. He has six films set for release in 2016 and 2017 as well as a regular role on the upcoming TV show Hitting The Breaks.
Burt's work ethic and longevity are what makes him an icon of show business.
What is your favourite role of Burt? When was the first time you saw him on film?
Comments