Bert Newton honoured with birthday surprise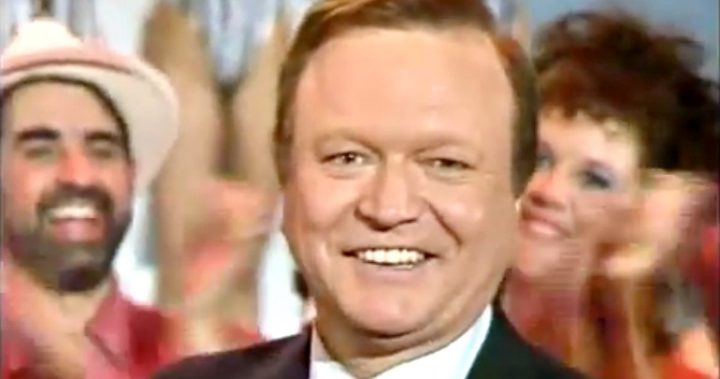 Bert Newton has made headlines earlier this year mostly for being sick and in hospital, but since has been quiet on the media front.
However he was happily chatting on radio yesterday, celebrating not only feeling good, but feeling a bit older.
Bert was chatting with radio hosts Phil Brady and Simon Owens on 3AW for his 79th birthday.
After a quick birthday song, Phil, saying he'd spent the evening before at a surprise party celebrating with Bert, said the Aussie TV favourite looked healthy and fit.
Ad. Article continues below.
Bert said this was his third surprise party but said said his happiest birthday was a surprise when he turned 49.
"I didn't have a clue," Bert Newton said. "Minding my own business when 50 people descended up on our home. It was a wonderful night, particularly looking back, as half the guest are no longer with us."
Bert also spoke about a party that wasn't so good, when he'd misbehaved and been sent to his room, when he's turned 11. He recalled spending half the party watching from his bedroom window.
Still with an occasional cough as he spoke, Bert went on to talk about the early days in his career, lamenting the lack of live television and variety shows, such as the one he was host of for many years.
Ad. Article continues below.
Rhonda Birchmore was one of many who took to social media to also wish the Australian television icon a happy birthday. 
Love love love this man ! My hero Bert Newton ?Happy Birthday darling man pic.twitter.com/5m19sxyoqU

— Rhonda Burchmore (@rhondaburchmore) July 23, 2017
Bert Newton tv personality 79 years old Sunday happy birthday

— Alan Schwarz (@moneysport1) July 19, 2017
The radio hosts ended the chat with more birthday wishes, saying he was very gracious and didn't expect payment.
What are your fondest memories of Bert Newton over the years?