Your doctor could be putting your health at major risk with antibiotic prescriptions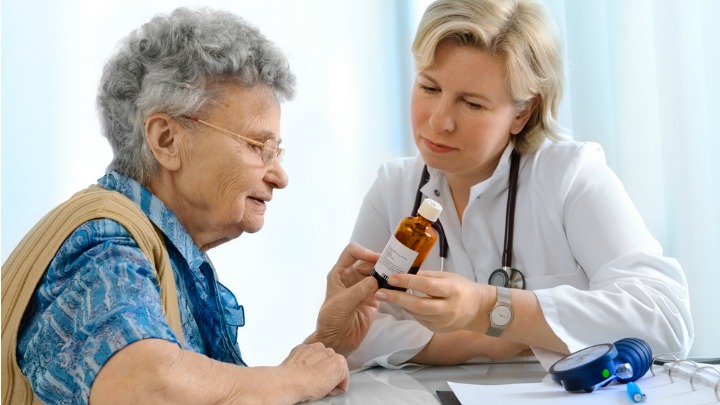 Doctors who have been handing out too many restricted antibiotics despite there being a strict regime in place could be fuelling the rise of superbugs.
A leading infection control expert has described the practice as "throwing fire on the superbug problem" and says the revelations are a rare insight into what is probably an Australia-wide problem.
Peter Collignon, professor of infectious diseases at the Australian National University medical school, said the data is "very likely to be reflected in other places".
"Doctors are trying to do the best for their patients [but] they believe this is another level of bureaucracy interfering with their decision-making," he said.
"Not agreeing with reasonable rules is throwing fire on the superbug problem. It's bad enough as it is. But it's worse if people give too many broad-spectrum antibiotics for longer than they need to be".
Ad. Article continues below.
According to the Sydney Morning Herald, superbugs, such as Golden Staph, are bacteria that have adapted to resist multiple antibiotics due to widespread use of the drugs.
A highly confidential report identifies the specialists who issued 38,000 doses of restricted antibiotics without approval in the first four months of 2015 at Sydney's Royal North Shore Hospital, revealing that some specialists breached the antimicrobial stewardship guidelines on several hundred occasions. Further, the hospital staff are supposed to test each of the hospital's surgical wards for the growth of these superbugs every month, but due to 'resourcing issues' only one ward is done each quarter.
The guidelines are designed to limit the emergence of superbugs which occur when bacteria develop a resistance to antibiotics and are predicted to become one the world's biggest killers over the next 30 years.
The revelations have added pressure on NSW Health Minister Jillian Skinner, with some claiming that a series of scandals at individual hospitals in recent weeks (including wrong chemotherapy doses and the nitrous oxide mix-up) have occurred because she devolved decision-making to the local health districts.
Prince of Wales Hospital's director of infectious diseases Kate Clezy said that if clinicians were not getting approval to use restricted drugs it either meant that the approval process was too laborious or that there was a poor culture of antimicrobial stewardship.
Ad. Article continues below.
"I don't know what the culture is like at Royal North Shore but I know that you have to engage the senior clinicians and try to provide education and support," Dr Clezy said.
"I would say it's mostly the prescribing behaviour of individual clinicians and sometimes the patient load. If you've got a lot of complex patients requiring complex drugs it might be more timely not to get the approvals and sometimes people don't see it as a valuable practice."
The crucial question was whether the antibiotics were appropriate, she said.
Share your thoughts below.