UK dramatically shakes up rules on gay men and blood donation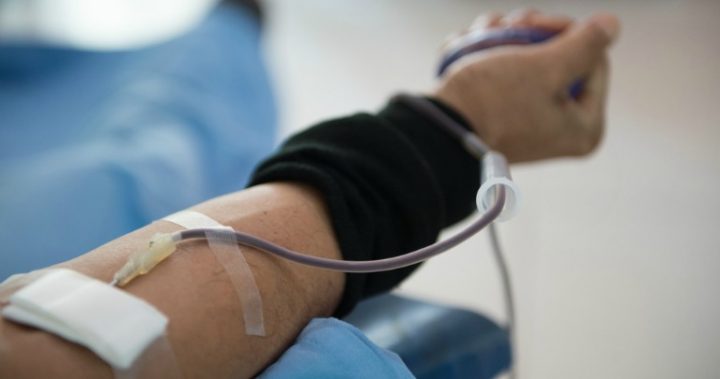 England and Scotland have slashed the amount of time gay and bisexual men must wait before giving blood, because the accuracy of testing for HIV and other illnesses has improved.
The BBC reported that from November in Scotland and early 2018 in England, men who have sex with men could give blood three months after their latest sexual activity, rather than the previous 12. The waiting period will also be also reduced from 12 months to three months for sex workers, the UK's national broadcaster reported.
The change follows advice from the Advisory Committee on the Safety of Blood, Tissues and Organs, which found that tests were now sensitive enough to pick up viruses or infections in the blood in a shorter timeframe than the 12 months previously required. The committee also found that donors were good at complying with the timeframe rules.
The changed rules will increase the amount of potential blood donors, the BBC noted.
HI, Aids, and equality campaigners campaigners welcomed the changes, which Equalities Minister Justine Greening said were a sign the UK government was "committed to building an inclusive society".
Ad. Article continues below.
In Australia, gay and bisexual men must currently wait for 12 months after they most recently had oral or anal sex, including safe sex, with another man before donating blood, the Australian Red Cross's Blood Service fact sheet says.
The factsheet explains that although the Blood Service tests every donation, the testing is unable to detect HIV and hepatitis B and C early in the infection period, and says that overall, gay men, even including those in an exclusive homosexual relationships, are 50 times more likely to have HIV than a heterosexual Australia in relationship with a new partner, according to "scientific modelling".
The factsheet defends the Blood Service against accusations of discrimination against gay men.
"Nobody has the right to donate. Our greatest concern is safety," it says. "The Australian Human Rights and Equal Opportunity Commission agrees the Blood Service is not being discriminatory with our deferral policy for men who have sex with men."
Would you be pleased if Australia was able to cut the waiting time on donations in the same way?