The diet that is good for your brain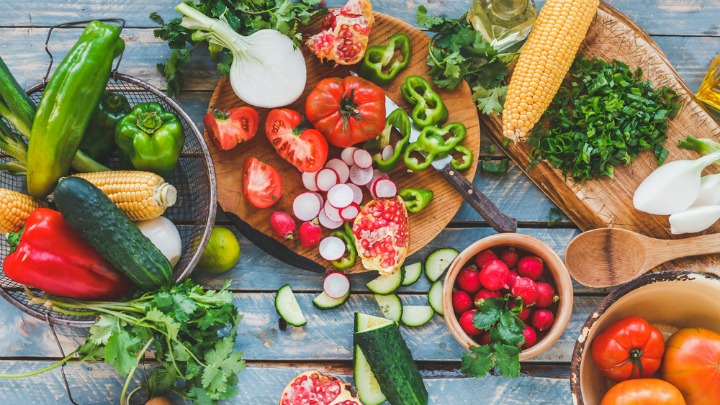 You have to hand it to those who come from Mediterranean countries, they certainly have a great diet. In fact, Australian researchers have found that if you switch to a Mediterranean diet there are multiple health benefits to be had.
The Mediterranean diet is already praised for reducing your risk of stroke and heart disease, and it's said to prevent cancer, and now you can add slowing cognitive decline to the list of health benefits.
A team from the Centre for Human Psychopharmacology at Swinburne University of Technology reviewed several studies to confirm that yes, indeed, the Mediterranean diet is good for your brain, publishing their findings in the Frontiers in Nutrition journal.
What's in a Mediterranean diet though?
You'll be eating lots of leafy greens, fresh fruit and vegetables, cereals, beans seeds, nuts and legumes. Sounds good so far… You'll also include a moderate amount of fish. However, the Mediterranean diet isn't big on dairy (only a small amount) or red meat, and olive oil is your main source of healthy fat.
Ad. Article continues below.
Unfortunately, the diet does not come with its own seaside village or cobblestone streets.
To come up with its conclusion, the research team analysed 18 papers from a period between 200 and 2015 and looked at if and how a Mediterranean diet could affect brain function.
The results showed that if you followed the diet you benefited from a slower rate of cognitive decline, improved cognitive function and a reduced risk of Alzheimer's disease.
You had noticeable improvements in attention, memory and language, with the diet said to have a positive effect on your long-term and working memory.
What makes the Mediterranean diet so worthwhile?
Ad. Article continues below.
According to lead author Roy Hardman, the diet helps change some of the risk factors involved in reduced brain function.
"These include reducing inflammatory responses, increasing micronutrients, improving vitamin and mineral imbalances, changing lipid profiles by using olive oils as the main source of dietary fats, maintaining weight and potentially reducing obesity," he says.
What sort of diet do you follow? Would you consider switching to a Mediterranean diet given all the physical health benefits it seems to offer?