New report card shows patients are dying on hospital wait lists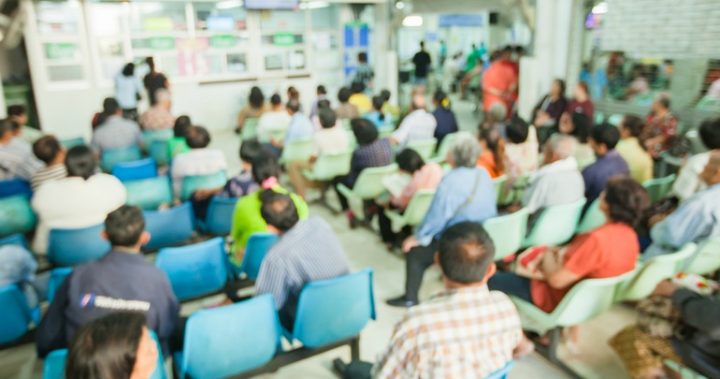 The Australian Medical Association (AMA) has released its annual Public Hospital Report Card, painting a stark picture of our public hospitals wait times.
The numbers in the report show that some patients are dying before they make it to the operating table.
"There's no question that some people end up coming off the wait lists because they die," AMA president Dr Michael Gannon told Starts at 60.
"Now if they come to their end of their life due to another condition well that is the story of their life, if they died waiting for surgery that could have saved their life or substance improved their quality of life that's a tragedy."
The report shows that despite government promises to reduce emergency and surgery wait times across the board, patients have been left stranded with numbers remaining static over the past three years.
Ad. Article continues below.
Dr Gannon says the results are "disappointing" and that public hospitals are crying out for help.
"[The results are] one of great disappointment, but equally not completely surprising," he said.
"We've known for some time our public hospitals are inadequately funded. That puts them in a state where they have no ability to attempt to increase the demand and according to the government's own data of emergency department waiting times and wait times for elective surgery, the system is either plateauing or going backwards."
Last year the government committed $2.6 billion to improve the system, with all state and territory governments agreeing to a target of 80 per cent of emergency patients seen within the recommended 30 minutes by 2012-13.
However, the report card shows only 67 per cent of emergency department patients are being seen within this timeframe. While wait times are significantly better at private hospitals, Dr Gannon says there are many Australians who can't afford to fork out for private health cover.
Ad. Article continues below.
"For the majority of australians they don't have the luxury of choosing between the public and the private system. The public system is their only chance to access care, that's why they're so important," he said.
A spokesperson for Health Minister Greg Hunt said much of the problem came from public hospitals taking in too many private patients.
"While the states run the hospital system, Commonwealth funding is increasing by approximately $1 billion per year. Public hospital funding is forecast to grow from $13.8 billion in 2013-14 to $21.2 billion in 2019-20.
"This represents an increase of $7.4 billion since the Coalition came into government – or more than 50 per cent.
"One of the most significant factors in waiting times for public hospitals is the practice by some states of increasing the number of private patients in public hospitals.
"Minister Hunt will be taking this up with each of the states."
What was your last visit to the hospital like? Are you surprised by the results in the report?