Brits to get over-the-counter Viagra in big boost for men's health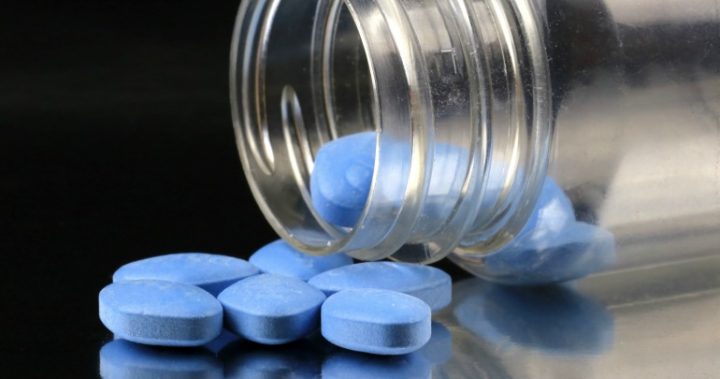 In a world-first move, the UK is set to legalise the selling of Viagra over the counter in British pharmacies next year, without even a prescription required.
British health bosses have deemed the drug to be safe for selling to men over the age of 18.
Now, the Medicines and Healthcare Products Regulatory Authority hopes easy access to the famous little blue pills will help crush a £10 million (A$17.6million, US$13.3 million) black market in the drug. Commercially lannched in 1998, Viagra's a favourite of drug counterfeiters and illegal sellers.
Mick Foy, a risk manager at the authority, told the Mirror the decision to sell Viagra over the counter  "is good news for men's health". 
"The move to make Viagra Connect more widely accessible will encourage men to seek help within the healthcare system and increase awareness of erectile dysfunction." he said.
Ad. Article continues below.
"Erectile dysfunction can be a debilitating condition, so it's important men feel they have fast access to quality and legitimate care, and do not feel they need to turn to counterfeit online supplies which could have potentially serious side effects."
The Guardian said the pills would be sold in a four-tablet and eight-tablet pack for £19.99 and £39.99.
British pharmacists will be trained to give advice on taking Viagra and will have the power to assess whether the drug might have potentially harmful side effects for certain patients. For example, men with heart issues, liver or kidney failure, or those taking medications that could interact badly with Viagra will still need to get a prescription from their doctor to purchase the drug.
Viagra was originally developed by drug giant Pfizer as an angina treatment but was far more successful as a treatment for erectile disfunction. Pfizer's patent on the drug ended four years ago.
Would you like to see the drug sold over-the-counter in Australia? Do you think it is safe enough to sell without a prescription?