Aretha Franklin unrecognisable after dramatic weight loss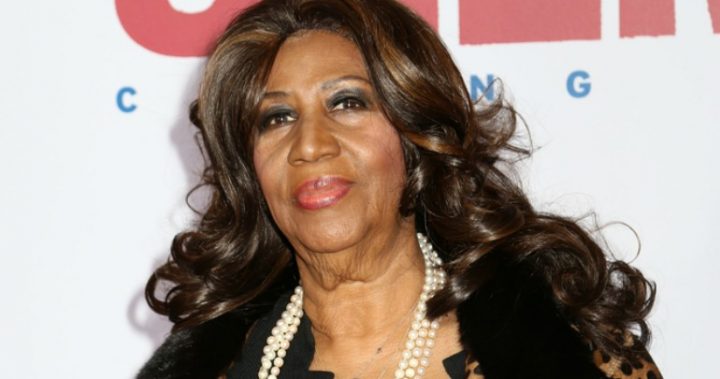 Aretha Franklin sure is a natural woman… but the latest images of the singing superstar show there is a lot less of her now to love.
The 75-year-old looks tiny, and completely unrecognisable, in a recent images shared on social media with performer Ricky Dillard.
The hitmaker is currently on her final concert tour, looking forward to retirement from live performances, although said she might continue to record.
Ad. Article continues below.
Sadly she has already revealed she has been battling some health issues, but hasn't said what. In 2010 it was rumoured she had pancreatic cancer, but had surgery and lost around 85 pounds.
Since announcing her retirement shows she's already cancelled a number of them due to doctors orders.
Earlier this year she looked decidedly more curvier, performing during the 2017 Tribeca Film Festival in New York City in April.
Ad. Article continues below.
She was super slim at the start of her career, gaining much respect in the industry for her hit songs.
Over the years of performing the Queen of Soul has certainly battled her weight.
Looking at these images from the early 2000's you'd hardly believe she was the same person that you see now.
Embed from Getty Images
What is your favourite Aretha Franklin song?