Alan Jones has been forced off the air indefinitely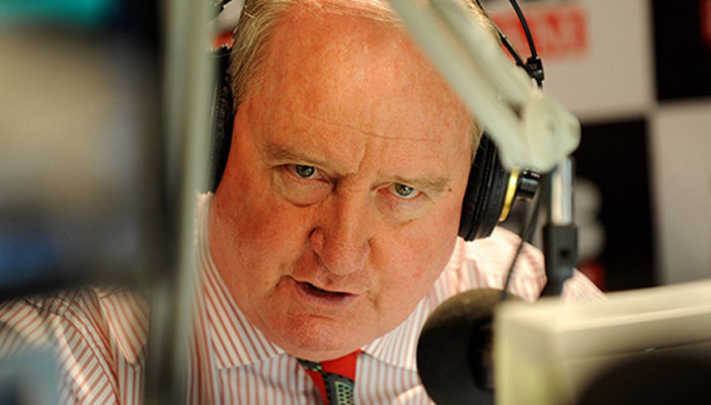 Popular broadcaster Alan Jones has been forced off the air indefinitely amid concerns for his health.
Earlier this year Jones used his regular talkback program to discuss how close he was to developing diabetes, a condition that affects approximately 1.7 million Australians.
Read more: Shock jock Alan Jones makes startling revelation on the air
Now the top-rating breakfast presenter and TV host told staff at the 2GB station where he works that he'll be on indefinite leave from November 21 to be "sliced and diced" by doctors.
The Sydney Morning Herald reports that Jones is having major back surgery.
Ad. Article continues below.
"I have had all sorts of problems for a lot of years and it's just got hopeless at the moment," Jones said.
"I have had in the past three interventions in my back and now the thing has got chronic, so I am in for some major surgery," he says.
Jones, who uses a walking stick to assist him, said he'd hoped to delay the surgery until the end of the year however, the pain is too much for him to bear.
"Pain has never killed anyone by the way, but this has got out of control."
It is unlikely Jones will return to the air in 2016, which might mean he'll be out of action when the December 13 radio ratings are released, however he is expected to secure his 200th career victory across both 2GB and 2UE.
Have you ever struggled with back pain? Tell us about it. Do you have any well wishes for Alan Jones?