Traditional cheesy spinach cob loaf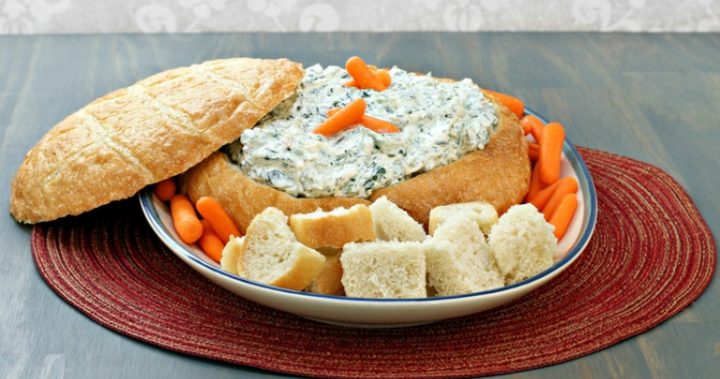 This recipe is the perfect family dinner addition!
It's never too early to plan your Christmas lunch or dinner, and this cheesy spinach cob loaf is a winner. Simple yet delicious, your guests will be begging for more.
This incredible dish includes a crusty cob loaf, filled with a creamy and cheesy centre, perfect for dipping.
If you aren't too fussed on extra bread, feel free to serve with either carrot or celery sticks as well.
Ingredients
500g cob loaf
250g, frozen chopped spinach, thawed
1 large zucchini, grated, moisture squeezed out
50g butter
3 green shallots, sliced
2 garlic cloves, crushed
1/2 cup sour cream
1 1/2 cup Colby cheese, coarsely grated
1/4 cup parmesan cheese, finely grated
1 French stick sliced
Method
Preheat oven to 190°C.
Line a baking tray with baking paper.
Cut 4cm off top of cob loaf to form lid.
Scoop bread from centre of bread, leaving 1.5cm edge.
Tear or roughly chop bread pieces.
Squeeze excess moisture from spinach and zucchini.
Melt the butter in a small saucepan over medium heat.
Add shallot and garlic.
Cook, stirring, for 2 minutes.
Stir in spinach, zucchini, sour cream, Colby cheese and parmesan.
Cook, stirring, until melted.
Spoon mixture into loaf.
Arrange lid, bread pieces and French stick around loaf. Bake for 20 minutes or until crispy.
Cool slightly before serving.