Delicious sugar-free banana honey biscuits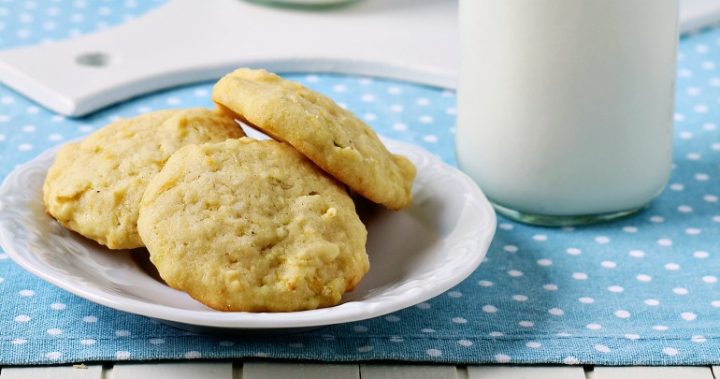 It's no secret dessert is great, especially when it's healthy!
If you're looking for a relatively guilt-free snack that will satisfy those sweet cravings, this delicious recipe works a treat. Once baked, these lovely sugar-free banana honey biscuits are topped with cream cheese and sprinkled with shredded coconut, creating a fantastic combination of flavours!
To really take it to the next level, sprinkle with pistachios as well. Keep any leftover biscuits in an airtight container and your cream cheese mixture in the fridge, ready for your next snack attack!
Ingredients
125g butter, chopped, room temperature
1/4 cup honey, plus 1 tbsp extra
1 tsp vanilla essence
1 egg
1 large ripe banana, mashed
1 1/2 cups plain flour
1/4 cup milk
160g cream cheese
1/3 cup flaked coconut
Method
Preheat oven to 180

°C. Line two baking trays with baking paper.

Use electric beaters to beat butter, honey and vanilla in a bowl, until pale and creamy.
Add egg and beat to combine, then beat in banana.
Slowly fold in flour and milk, until mixture is smooth and combined.
Spoon tablespoons of mixture onto trays and bake for 15 minutes.
Transfer to wire rack to cool completely.
Stir cream cheese and extra honey in small bowl until combined.
Spread over cooled biscuits and sprinkle with coconut!