Homemade ginger and honey biscuits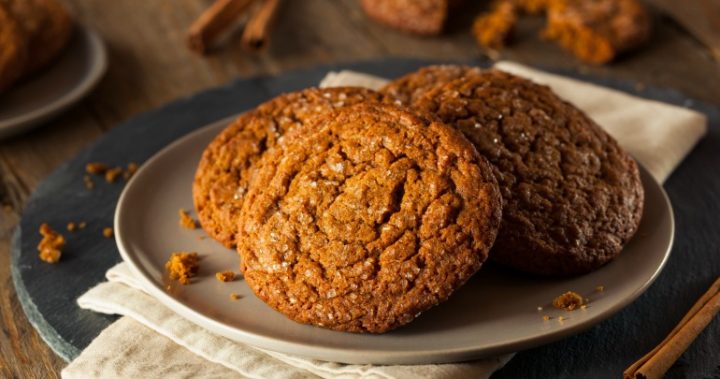 There's something so comforting about ginger biscuits and they're even better when made from scratch! The classic ginger biscuit has been around for years, but this version adds a delicious scoop of honey for a naturally sweet flavour that reduces the need to mounds of sugar.
Like all good biscuits, these are incredibly easy to make and are perfect for baking without fuss. They're filled with those classic spicy and sweet flavours thanks to the ginger, honey and cinnamon and are fantastic for dunking into your favourite cuppa.
Bake up a batch and store in an airtight container for up to a week — if you don't eat them all before then!
Ingredients
225g self-raising flour
100g caster sugar, plus 1 tbsp extra (for sprinkling)
125g honey
2 tsp bicarbonate of soda
1 tsp ground ginger
1 tsp mixed spice
1/2 tsp ground cinnamon
Butter, for greasing
Method
Preheat oven to 180°C.
Grease a large baking tray with butter.
Sift flour, bicarb soda, salt and spices into large bowl, add sugar and mix well.
Add honey, and using your fingertips rub it into the flour, until the mixture resembles breadcrumbs.
Then use hands to mould mixture into dough.
Sprinkle one tablespoon of caster sugar on plate.
Using floured hands, roll dough into small balls, then roll in sugar and place on tray (5cm apart).
Flatten down with back of fork and bake for 10 minutes.