Healthy carrot and ginger soup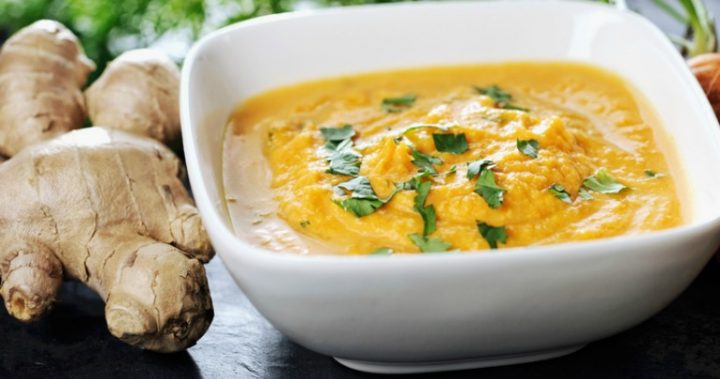 If you enjoy a hearty soup, you'll love this mouth-watering recipe.
Smooth and slightly sweet, this carrot and ginger soup is a wonderful comforting treat, even in summer.
It's also a great immune booster with plenty of vitamin C and ginger. Ginger is known for its healing properties and is great for relieving motion sickness, loss of appetite, nausea and pain.
For an extra health kick, add in coriander, which is a wonderful source of vitamin K and adds a fresh kick of flavour.
This recipe also goes great with a slice of freshly-baked bread. You'll find a recipe for that here.
Ingredients
2 tbsp olive oil
1 brown onion, finely chopped
5cm ginger piece, peeled, finely chopped
2 garlic cloves, finely chopped
6 carrots, peeled and chopped
4 cups chicken stock
Method
Heat oil in saucepan over medium heat.
Add onion, ginger and garlic.
Reduce heat to medium-low.
Cook, stirring occasionally for 8-10 minutes (or until onion is soft).
Add carrots, stock and 2 cups water.
Simmer for 35 to 40 minutes (or until carrots are very tender).
Remove from heat and set aside.
Using a food processor or blender, process soup, in patches, until smooth.
Transfer soup to saucepan and stir over low heat until warmed.
To thicken your soup and to enhance flavour, add a dab of sour cream!