Milo ditches 4.5-star health rating amidst backlash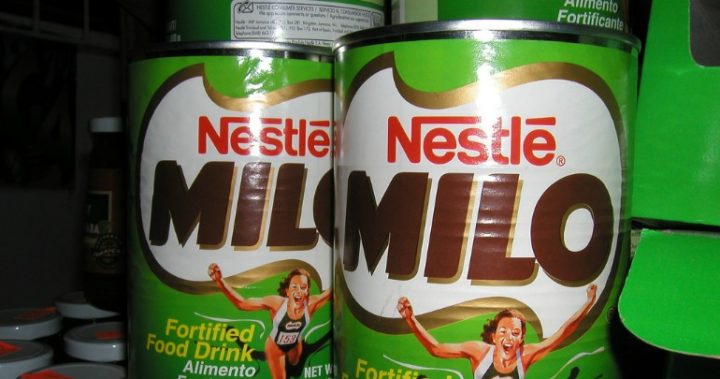 Milo, the Aussie icon and staple at most breakfast tables across the country, has come under fire for its 4.5-star health rating that is displayed proudly on all cans of the sweet treat.
Despite millions of Aussies chugging down the chocolate drink every year, a new campaign has found it might not be as healthy or nutritious as first thought.
Choice, Australia's self-funded body that empowers consumers with expert and unbiased advice, has been campaigning for months to get Nestle to drop the rating from its packaging, arguing that it was misleading.
In a statement, Choice Campaigns and Policy Team lead Katinka Day said Nestle had been manipulating shoppers. "Choice has been calling for change since we first revealed Nestle had been manipulating the Federal Government's health star system with a rating that's based on just three teaspoons of Milo with skim milk," she said.
"Most Aussies don't consume Milo with skim milk alone. To claim a health star rating by adding nutritionally superior ingredients of another product is not helpful, especially for people who eat their Milo with full cream milk, or even straight out of the can or on ice-cream."
Ad. Article continues below.
She suggested that Nestle were trying to trick people, rather than help shoppers make an informed choice. As a result of the campaign, Nestle has decided to ditch the star-rating, although Day believes more needs to be done.
WIN! Following CHOICE's campaign, #Nestlé #Milo has agreed to remove their 4.5 health star rating from pack until the Government's review of the system is complete. https://t.co/qJsHRfRZM9 pic.twitter.com/QUYV21ItR8

— CHOICE (@choiceaustralia) February 28, 2018
"While we welcome Nestle's decision to ditch its dishonest star rating, it doesn't go far enough," she said. "Milo needs to display a 1.5 star rating which reflects the product's actual ingredients."
Nestle spokesperson Margaret Stuart told Starts at 60 the company decided to remove the rating until the government concludes a current review of the system and added that it will not include the health star rating on any other products that are prepared with milk. Other Milo-branded items won't be impacted by the change. They said the choice to remove the rating was simply to avoid confusion and to reduce the risk to the health system that Nestle supports.
Ad. Article continues below.
"It's encouraging to see a growing body of evidence showing that the HSR is delivering on its key objectives," Stuart added in a statement. "Crucially, it's guiding shoppers who are comparing packaged foods within a category in store, and encouraging packaged food manufacturers to improve the nutritional content of their products, resulting in broader improvements across the food industry."
Choice is also campaigning for the Federal Government needed to crack down to ensure other food giants didn't try to mislead shoppers.
"Health stars are a great system that can help consumers make an informed choice but the guidelines need tightening up to make sure unhealthy products can't make themselves appear better than they really are," Day said.
"When a consumer sees a chocolate-based powdered product that is high in sugar carrying a 4.5-star rating, there's a risk they'll ignore the whole system."
Choice had previously ran a survey and found that just 13 per cent of Australians drink their Milo with skim milk, while 55 per cent drank it with full cream milk.
Ad. Article continues below.
Stuart said Nestle was committed to adhering to official health advice.
"We're keen to hold up what is a very good system," she explained. "We acknowledge that some people want us to calculate the health star rating using the powder alone – however the rules of the HSR system don't allow us to do that."
Nestle was one of the first companies to commit to the system in 2014 and that their 4.5 star rating for Milo was in line with the requirements for the Health Star Rating System.
Will this stop you drinking Milo? Do you give it to the grandkids when they visit?