'Neighbours' favourite to return after becoming household name in 80s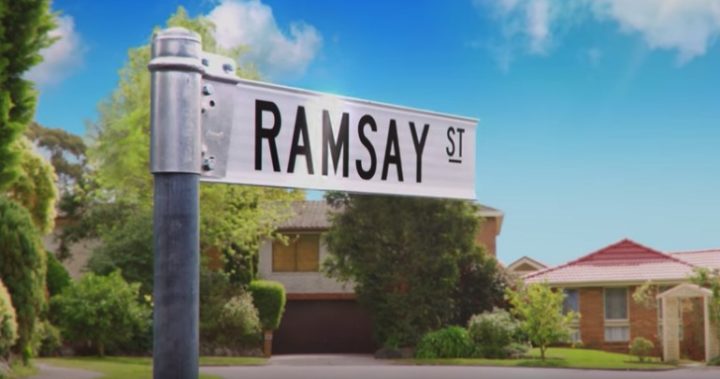 A favourite character, who became a household name in the 1980s, will return to Neighbours after decades away.
Annie Jones is one of the soap's first big names, after starring on Ramsay Street between 1986-1989 – before making a brief return in 2005 for the show's 20th anniversary celebrations.
Her character Jane Harris, known as Plain Jane Superbrain on the hit soap, was originally a nerdy bookworm who went on to blossom into a beauty, becoming good friends with Kylie Minogue's iconic character Charlene Mitchell.
Her character eventually fell in love with Mike Young played by Guy Pearce, and she was also good friends with Scott Robinson, played by Jason Donovan.
Ad. Article continues below.
The show has teased plenty of drama ahead, claiming Harris has some unfinished business – so it's likely she'll cross paths with Paul Robinson, who she has previously starred alongside.
Speaking about the surprise comeback, she said she was "absolutely thrilled" to return, and added in an official statement: "As an actor, the best thing you can be is a working actor. I've done a lot of guest roles but usually very short lived so this has been lovely to come back for an extended period and really get my teeth into a part."
Meanwhile Stefan Dennis, who plays Paul Robinson, added: "This is going to sound terribly gushy, Annie is just the same as she was on the show 30 years ago, kind, funny and just a beautiful person to be around. I've loved having her back on set."
That certainly appears to signal they'll be working closely together.
And show producer Jason Herbison commented: "Annie is a beloved star from the golden era of Neighbours and we are honoured to have her back on the show. She had a very interesting take on what her character Jane might be up to nowadays and we incorporated it into the storyline. There's warmth and nostalgia, yet also a very fascinating character journey."
Ad. Article continues below.
While the show welcomes new stars regularly, there are still plenty of old favourites on there too. Some of its stars have gone on to forge huge careers in Hollywood and music since starting out from a young age.
Jones herself has had guest roles since in The Doctor Blake Mysteries, The Worst Year of my Life Again, City Homicide and Underbelly – Tell Them Lucifer was Here, and many more.
Her return will air in early April.
Are you a fan of the soap? Are you happy to see her return?