Activist Gloria Steinem's life to be made into movie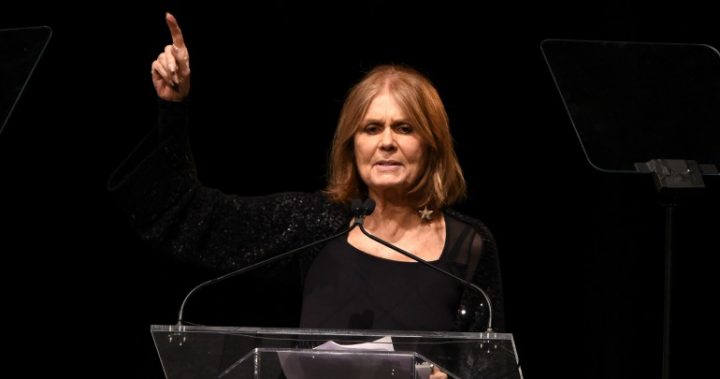 Gloria Steinem has certainly left her mark on the world.
She is still a leading spokeswoman of the feminist movement, starting in the 1960s.
A journalist, she went on to become the first editor of Ms magazine in the US. It was her outspoken writing on many social issues, including abortion, that got her notoriety. She's been famous for many of her quotes including 'A woman without a man is like a fish without a bicycle'.
Now 83, Steinem is still traveling internationally and a spokeswoman on issues of equality but she's about to get a whole lot more attention thanks to a new movie being made about her life.
Ad. Article continues below.
Julianne Moore has been announced to play the iconic activist in a movie titled My Life on the Road. It's been a busy year already for the 56-year-old actress, with three movies out of late; Suburbicon, Wonderstruck and Kingsman: The Golden Circle.
This new movie is based on Steinem's memoir that has been a best seller. In the early days Steinem was a reluctant spokesperson but went on to become one of the biggest voices of the feminist movement.
Ad. Article continues below.
Did you know Steinem was also a Playboy Bunny? Well, sort of.  She dressed as one to go undercover in an effort to expose Playboy Founder Hugh Hefner and the claims girls in his clubs had a glamorous and exciting job. She faked her identity to get the job and after working there for two weeks wrote about the experience, talking about the tiny costumes, poor conditions or how they received demerit points for lateness, messy hair or chewing gum, which all came at a financial cost.
Is this a movie you'd be interested to watch. Were you ever part of the feminist movement yourself?