Craig McLachlan 'cleared' of being a sex pest on Doctor Blake set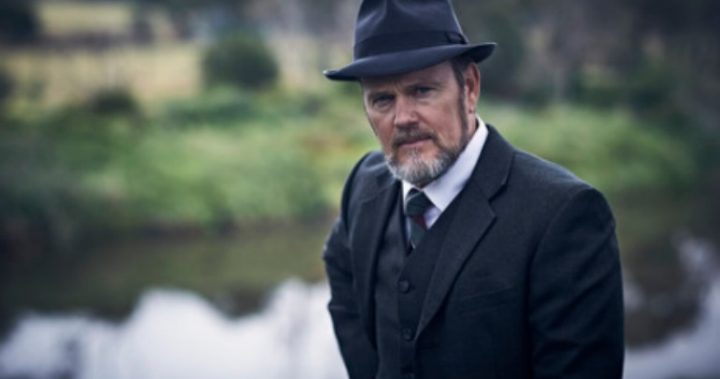 Actor Craig McLachlan didn't sexually harass co-workers on the set of The Doctor Blake Mysteries, according to an independent investigation into sexual misconduct during the making of the popular TV show.
News outlets reported that workplace consultant Fiona Bigelli had found the Doctor Blake set had a workplace culture that was "described by many as sexual, lewd, bawdy, 'Benny-Hill-esque' and crude" but that there was no evidence of sexual harassment, sexual misconduct or workplace bullying by veteran Australian actor McLachlan.
December Media, the production company that produces Doctor Blake, hired Bigelli to investigate claims of sexual misbehaviour by the actor after McLachlan was accused of by multiple women of sexual harassment while performing in the Rocky Horror Show musical in 2014 – allegations he has strongly denied.
A joint series of reports by the ABC and Fairfax also cited allegations that McLachlan harassed fellow workers and behaved inappropriately on the set of Doctor Blake, including claims that he held a banana to his crotch while trusting it into the face of at least one actress. When the claims emerged on January 13, December Media put production of the hit show on hold while it appointed an independent investigator, Bigelli, to look into the accusations.
Media outlets have now reported that December Media had released a statement based on Bigelli's report, made after she interviewed a large number of people who worked on season five of Doctor Blake. According to the statement, Bigelli found that some of the behaviour on the set "may be offensive to people" even though no formal complaints had been received. But she found no evidence that McLachlan was involved in harassing or bullying behaviour, the statement said.
Ad. Article continues below.
"While December Media has all appropriate policies and procedures in place with respect to workplace behaviour, the report does recommend some improvements to be in line with world-best practice," the statement for the production company went on, according to reports. "We intend to implement these improved practices and share them with the rest of our industry".
The reports didn't indicate whether filming of Doctor Blake would resume. Season five premiered in September 20117 on ABC1. December Media didn't immediately respond to a request for comment from Starts at 60 sent outside office hours.
Have you worked anywhere with a similar atmosphere to that described on the Doctor Blake set? Were you uncomfortable with it?