The star-studded send off for Cilla Black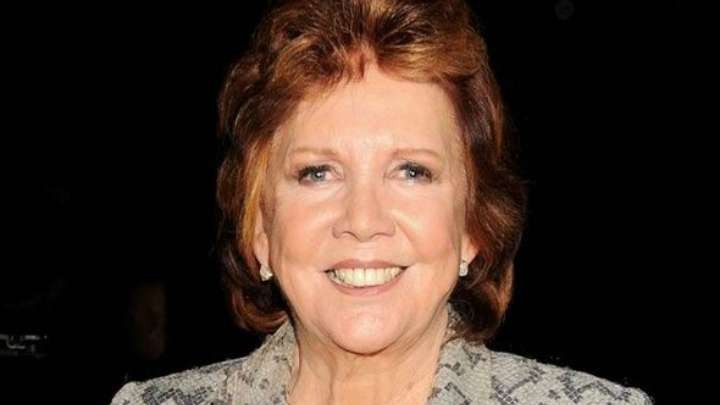 News of Cilla Black's untimely death rocked the world two weeks ago when the 72-year-old died from a stroke caused by a fall.
Overnight, fans and mourners lined the streets of Liverpool to pay their respects to veteran entertainer Cilla Black.
At the St Mary's church in Woolton, hundreds of mourners were joined by celebrity guests Sir Cliff Richard, who led the tributes, and singer Tom Jones.
Cliff said in his eulogy that Cilla was "the greatest TV presenter of all time".
"I'm not sure what to say because I can't think of Cilla in a past tense," he said. "Being driven here was a fantastic experience, you forget how much people loved her".
Ad. Article continues below.
He then sang his famous tune, 'Faithful One' as he weeped.
"Her pure enthusiasm, self belief and wonderful sense of humour made being with her a joy and a pleasure," he said. "She celebrated life in the living of it. Her God-given talent and determination made her a trailblazer in her field of music and television. She set the bar high and it's still there", reports The Guardian.
Her son Robert Willis said Cilla was humble and never forgot her fans. "She was always flattered to be asked for an autograph or a selfie and she happily obliged".
Willis read a poem by Henry Scott Holland, Death is Nothing At All, the same he had read at his father's funeral.
"They are together again," he said. "Today she has returned home, she was indeed a daughter of Liverpool and now the circle is complete".
Ad. Article continues below.
Her other son Ben Willis said Cilla Black died "in one of her most favourite places in the world".
"She was doing one of the things she loved most – sunbathing and listening to music which was, after all, her first love," he said.
Black's biggest hit, 'Anyone Who Had A Heart', was played as the coffin left the church.
Guests inside the church included presenter Carol Vorderman, Gerry and the Pacemakers singer Gerry Marsden, former BBC director-general Lord Birt, television producer Nigel Lythgoe, actor Lorraine Chase, comedian Ted Robbins and former newsreader Gordon Burns.
Sir Tom Jones told Sky News, "She was always happy and she always had the common touch, which I feel I've got as well," he said. "We come from working-class people and she never forgot it, she was always the same".