See the Brady Bunch kids all grown up and in Australia for convention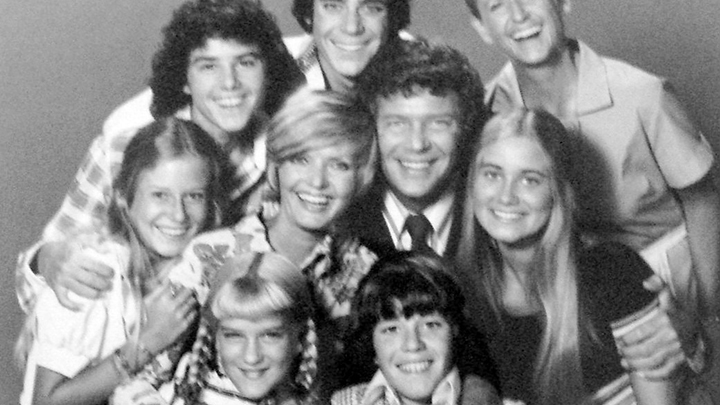 My, how times flies! It feels like yesterday that we were singing along to the Brady Bunch theme song and watching the happy-go-lucky blended family. It's hard to believe it's been 46 years since the Brady Bunch came on to our screens, and even more hard to imagine what its child stars look like now.
In Australia for the pop culture convention, Supanova, Susan Olsen (Cindy), Chris Knight (Peter) and Mike Lookinland (Bobby), have certainly changed over the years.
No longer the curly haired siblings of America's most beloved family, these child stars are now well into their 50s.
Chris and Mike were spotted enjoying some down time in Sydney ahead of the Supanova Pop Culture Expo, no doubt sharing some stories of their lives since their global success in the 70s.
The pair were joined by Mike's wife Kelly Wermuth, who has been married to the child star since 1987.
Ad. Article continues below.
The Supernova Pop Culture Expo is an annual convention for lovers of science fiction, pop culture fantasy film and TV and will be meeting and greeting fans of the show, no doubt some of our Starts at 60 community.
Susan Olsen wasn't spotted with her two on-screen brothers however she was spotted arrived to Sydney, and she has changed quite a lot and is barely recognisable, though still looking happy and ready to meet the many attendees.
Last month, Susan revealed that there was a lot of mischief going on behind the scenes, though it's fair to say that the threesome have cleaned up their acts in the years since.
Check out the photos of them below and tell us, who were your favourite child stars?
Ad. Article continues below.
The Brady Bunch's Christopher Knight & Mike Lookinland in Sydney http://t.co/bC8O4ZvVnh via @DailyMailCeleb

— ICONIC MM (@immichaelmorgan) June 19, 2015
The Brady Bunch's Susan Olsen, 53, touches down in Sydney http://t.co/FzT9HcJG4A pic.twitter.com/ZtWeDQIUxT — Daily Mail Celebrity (@DailyMailCeleb) June 18, 2015