Paul Hogan returns as Croc Dundee but it's not what you think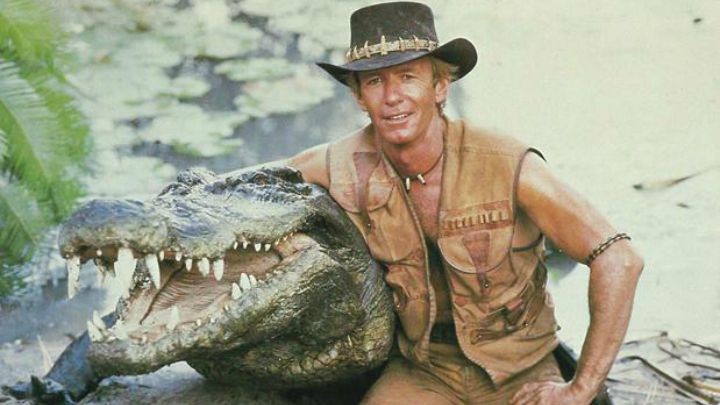 Paul Hogan has dusted off his crocodile-skin vest and sharpened that knife but not for another Crocodile Dundee movie – 74-year-old Hoges was involved in a very special surprise for a little boy who is winning the battle with cancer.
Despite being only seven, Gabriel Cipriano absolutely idolises Mick Dundee, having watched the legendary film while in hospital. From the minute he saw Mick hypnotising a buffalo, all Gabriel wanted to do was travel visit "croc country" and wrangle some of the knobbly monsters.
Yesterday the Sydney boy, who is currently in remission from leukaemia, was told he and his family would be granted that wish thanks to the Starlight Children's Foundation. He and his family leave on Sunday for an action-packed adventure to Arnhem Land, Kakadu National Park and Uluru.
But wait, there's more… At the special ceremony held at his school, Gabriel was stunned to see his idol, Mick Dundee appear on the screen with a special message just for him:
Ad. Article continues below.
This marks the 9000th wish granted for the Starlight Foundation – an incredible achievement.
Gabriel's mum Marshia told News Corp thought the man on the big screen was actually Mick Dundee.
"Gabe's wish is inspired by his highest favourite movie Crocodile Dundee," she said. "This film is extra special to Gabe as he discovered it when he was in isolation, in hospital. It is now his all time favourite movie."
What do you think of Mick Dundee's comeback? Share your thoughts below.