Meryl Streep shows what style in your 60s really looks like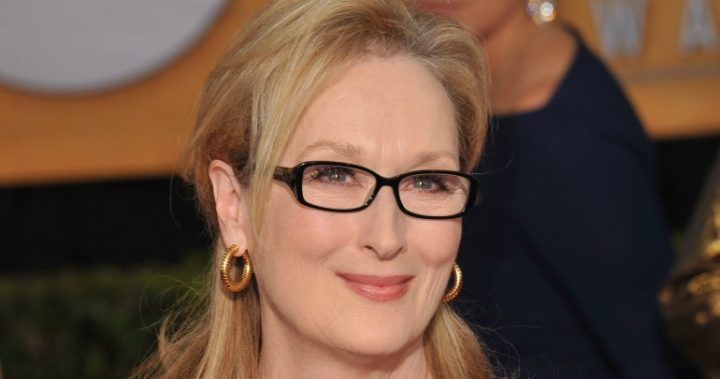 Meryl Street has made a name for herself as one of the best actresses in the world and as she's moved into her 60s she's also made her mark as a bit of a style icon.
The actress is currently promoting her new movie Florence Foster Jenkins and has been busy going from event to event over the past few days.
Yesterday she stepped out in not one but two amazing outfits, proving that women in their 60s can still be fashion-forward and stylish.
Her first outfit was a gorgeous deep green with a silk shirt and matching pants. She paired her look with oversized earrings and some super stylish glasses.
Ad. Article continues below.
While most people loved her look, not everyone was a fan. Some said they thought it looked more like PJs than an outfit for the red carpet.
"Those earrings are a cry for help and very attention seeking. Remember Coco said less is more!" said one critic.
However, others loved it, saying: "She looks beautiful and comfortable in her own skin".
Ad. Article continues below.
Next, Meryl had a quit outfit change before heading to her next even where she went all out with a bold navy top, brown wide-leg pants and platform shoes.
The look drew mostly praise from fans who said it was great to see an actress over 60 making the front page of the style news.
With so much focus in the media on the style of younger people, over 60s often get left behind or ignored. It's nice to Meryl out there flying the flag and proving us "oldies" have still got it!
What do you think of Meryl's outfits? Would you wear something like this?