Goldie Hawn shows off her amazing figure in revealing dress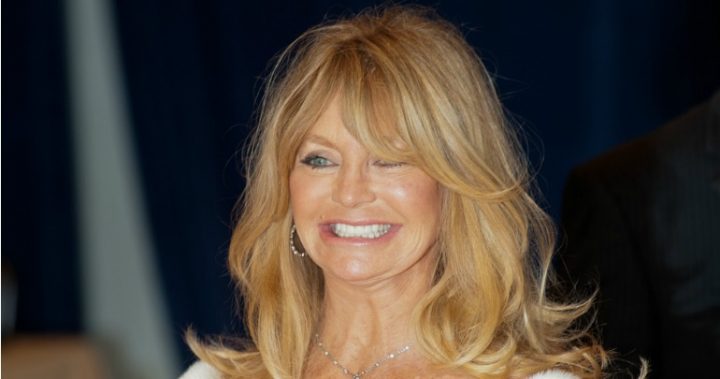 Goldie Hawn has made a stunning appearance in London, stepping out in a low-cut black dress at a VIP event.
The 70-year-old actress looked pretty damn good as she struck a pose for the cameras and chatted and laughed with other guests.
Goldie has said in the past that she loves exercising and it looks like it's paying off as she certainly gave the young starlettes there a run for their money!
Ad. Article continues below.
While she was in London, she stopped by chat show Loose Women where she spoke about why she's never married her partner of 33 years, Kurt Russell.
"If you need to be bound to someone, then it's important to be married," she told the all-female panel.
"If you have independence and you like having independence, and you have enough money, then it's important to not be married.
"We like the choice and we chose to stay. We're always asked why we are not married. Why? What is marriage going to do for us?
Ad. Article continues below.
"At the beginning, you want to see each other all the time. Then you get jealous when they're gone too long and that's exciting. But for a healthy long-term relationship, then 68 percent of the time is good."
Pointing out that it wasn't solely their decision, however, Goldie continued: "About ten years into our relationship we asked the kids if they wanted us to get married and they said no."
What do you think of Goldie's look? Are you a fan of the actress?